Digital Marketing for Financial Services
Your Versatile Tech Marketing Agency
With the push for always-on digital services, the financial services industry (FSI) is poised for rapid change and growth. Bridges helps financial institutions to engage potential customers across digital channels using data-driven insights.
We also empower financial institutions to take ownership of their revenue cycle from before the deal is won to ongoing customer support. By integrating our sales enablement, marketing operations, and customer success models we help clients achieve their RevOps goals.
Combine Customer-Centric Messaging and Marketing Software for Digital Marketing that Delivers Value
Developing and deploying a long-term approach to marketing for a financial services company isn't easy, especially when the industry is experiencing rapid transformation. At Bridges, we don't focus on marketing or advertising trends to bolster sales numbers. Instead, we rely on our team's digital marketing, UX design, web development, and content strategy expertise to help get the outcome you want. Whether you want to build brand awareness, generate leads and grow your business, or build more scalable systems, we can help.
We are grounded in the revenue operations methodology. That means we're not just looking at your systems in a vacuum — but how they are woven together. Our strategies are based on integrating your sales, support, and marketing messaging, developing well-researched buyer personas tailored for B2B marketing, and enhancing your existing sales enablement and marketing teams.
Our Inbound Strategies Ensure Potential Customers Find You and See Your Value
From banks and credit unions to insurance and wealth management firms, many financial services companies offer a range of digital products and services that target different segments of the market.
With that level of complexity, managing content creation, lead generation, and reporting can be challenging, especially when conversions happen offline. Bridges helps you develop a results-led inbound marketing strategy by:
Building Buyer Personas Based on Motivation, Not Job Title
And when we say we don't build and cluster personas based on title, we mean it. Our tried-and-true methodology to developing buyer personas is unlike any other we've seen before.
Understanding your target audience — their pain points, priorities, and motivators — allows your FSI organization to speak to their specific business needs and encourage their interest in your services. To develop your inbound marketing strategy, we'll assess your current and ideal clients to develop detailed buyer personas that comprise your target buying group at customer companies.
Then, we'll use that information to inform how we communicate your value and differentiators at every stage of the buyer's journey, using social media marketing, traffic to your web properties from organic search, and email campaigns. Explore more about how we do personas in our how-to guide.
Differentiating Your Company at Every Stage of the Buyer's Journey
Conceptualizing and segmenting your audience using buyer personas is a critical first step to building your digital marketing strategy, but your audience research also needs to consider how your audience's information needs will change throughout the buyer's journey.
When looking for B2B products and services, prospective customers move through three stages: 1) awareness, 2) consideration, 3) decision and 4) delight.
HubSpot Build Outs for the Financial Services Industry
We incorporate your business goals and desired business outcomes into a strategy that is uniquely designed for your offerings and the people you're trying to reach. With individualized digital marketing efforts, you're able to see real results that speak directly to the plans you put in place.
As a specialized technology marketing agency, we're able to work with you on a strategy that's competitive and savvy in a market that presents challenges found nowhere else.
Guiding Your Digital Marketing with Long-Term Strategy
Bridges helps companies across the financial sector stand out from the competition, even as industry trends and customer expectations change or your company goals and target markets expand. We achieve this by incorporating a growth-led approach into every aspect of your digital marketing plan.
From your website design and user experience to your search engine optimization (SEO) and social media content, we focus on implementing changes that will deliver the most value. At the same time, we provide you with visibility into your marketing and sales performance, so you can make decisions that support ongoing transformation and growth.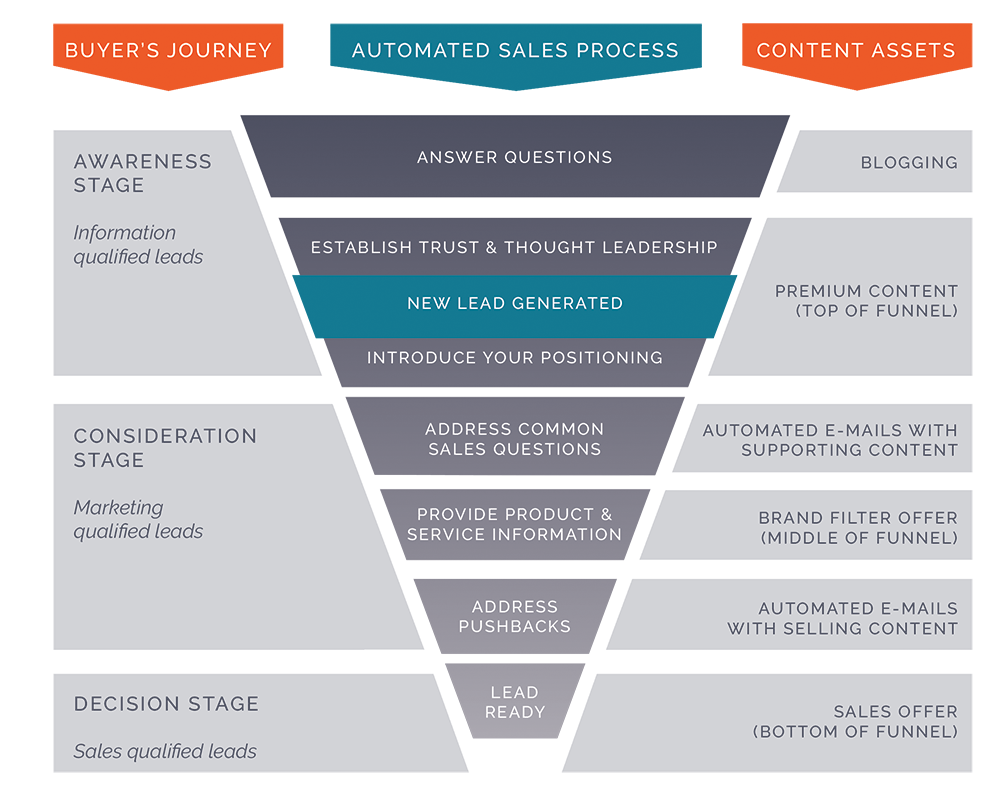 "[They] live by the motto of results-driven-marketing. If you are looking for a marketing agency that will help you reach your revenue goals, look no further. Bridges has helped our business grow through proven forward thinking marketing methodologies and has earned our business for years to come."
Max Bevan | NextThought Studios
Our Digital Marketing Services for Financial Companies
When we develop a digital marketing plan for your company, our HubSpot certified team covers every aspect of your online presence. From web development to social media marketing and more, we create consistent customer experiences, keeping your voice, brand positioning, and differentiators consistent across all your digital channels, sales engagements, and customer service platforms.
Website Development
Our website developers help you build or update your website using the Growth-Driven Design model, prioritizing improvements that increase marketing ROI and drive growth. This approach allows your website's design and user experience to support lead generation and conversion activities throughout the buyer's journey. We also ensure that your website's data collection methods comply with industry-specific regulations, such as the privacy and disclosure regulations that apply to U.S. banks.
Local SEO
Bridges' content marketing experts use local SEO to improve the organic reach of your website's content, improving the relevance of your content to prospective customers searching for financial service providers using location-based terms. Overwhelmingly, B2B buyers use search results at the start of their buying process — using local SEO can lead to increased brand awareness and lead generation, delivering significant long-term growth.
Topical SEO
Another way that content marketing can improve the reach of your financial brand is through topical SEO. Establishing your website as a resource for trustworthy, information-rich content on financial services and related topics will significantly improve how quickly people find your content via search engine results. Our content marketing experts will help you and your marketing team develop a comprehensive plan for incorporating both local and topical SEO into your website's content.
Reputation Management
For every financial institution, trust and reputation are essential. A hit to your reputation among customers or partners can have significant financial consequences, so when cultivating brand awareness via digital marketing efforts, you also need to take steps to protect your reputation online.
We provide brand management services and make them a part of your customers' customer service experience. That allows you to get ahead of customer complaints or respond to negative reviews quickly, while also encouraging satisfied customers to submit reviews that improve your reputation and brand equity.
Social Media Marketing
As part of your digital marketing strategy, we develop a social media marketing plan that supports and complements your brand awareness and lead generation activities through search engine marketing (SEM) and organic traffic to your website.
Using the HubSpot platform, Sprout Social, and other tools in our tech stack, our team helps you retarget previous visitors to your site on social media sites like LinkedIn, Instagram, Facebook, and more, while also introducing your brand to new prospects and audiences. And we help you manage and generate reports from the data so your social media approach is always improving.
Email Marketing
In addition to web content and social media posts, we also incorporate email marketing campaigns into the inbound marketing strategies we create for our customers. Given its relatively low cost, email marketing is often one of the most effective tools for re-engaging prospects and gauging their interests in your marketing and sales efforts. Data from your email campaigns, including open and click-through rates, can provide useful insight into what messaging, content, events, and offers your audience values the most so you can shift and adopt strategies with the highest ROI and growth potential.
Marketing Automation
We use marketing automation to help financial services companies scale their marketing and sales campaigns and deliver targeting messaging to their leads and current customers. Now, financial companies are taking advantage of the power of personalized content to capture their audience's attention, and our HubSpot certified marketing experts can help you use marketing automation to test these capabilities to see their effect on your marketing and sales KPIs.
Lead Generation
Lead generation should be the core of your digital marketing strategy, providing a short-term goal for all your marketing activities and campaigns. In exchange for offers via social media, paid ads, and website landing pages, you collect prospects' contact information via lead generation forms and provide your marketing teams with potential customers to qualify for sales.
Our team helps you deliver a cohesive marketing story to these leads while using HubSpot's content management software (CMS) and customer relationship management (CRM) platforms to collect data and generate useful insights with every interaction.
Use Our Data-Driven Insights to Improve Your Performance
Our goal is for our digital marketing services to directly contribute to your company's growth, transformation, and continual success. We do this by providing deeper insights into your marketing efforts, measuring the effects of those efforts, and devising data-driven solutions in the form of technology recommendations, guidance, and practical advice.
With this input, our clients are better prepared to make the best decisions for their long term growth and success. And we'd like to get started providing you with those insights right now — get an overall score for your website based on performance, SEO, mobile optimization, and security from our website performance grader.
Why work with Bridges for your revenue operations strategy?
Our digital marketing services are about more than getting more clicks or page views. We want to help you develop a results-focused, data-driven approach to business growth, one that connects your marketing, sales, and customer services teams. As the only HubSpot Platinum Partner in Oklahoma, we have the expertise and experience to help your organization modernize your marketing technology approach to support data-driven strategies that work. Our team of certified HubSpot website developers, designers, and marketing strategists can help you launch a full-scale revenue operations approach across all your digital channels and teams.
See How Bridges can Transform Your Digital Marketing
No matter what type of financial services your organization offers today or tomorrow, the Bridges team is ready to help you unify your marketing and sales efforts. We provide the agility and expertise to deliver digital marketing strategies that can support your long-term growth and adapt to your changing needs. Fill out the form below to get in touch, and we'll be happy to discuss your company's goals.
If you're still exploring and learning about our digital marketing services, use our website grader to see how your website is performing.