Our HubSpot expertise runs deep.
We were an early adopter of HubSpot in our area. So when we didn't find the HubSpot community we wanted in OKC, BridgeRev co-founder Jake Fisher created one — the official HubSpot User Group (HUG) in 2015. Fast forward to the present, now BridgeRev CEO Ashley Quintana leads the Oklahoma City HUG.
Plus, we're frequently tapped by the team at HubSpot for our excellence in using the platform. Ashley also serves on the exclusive HubSpot Partner Advisory Council and provides direct feedback to senior leadership. And when we say exclusive, we mean exclusive — only a dozen HubSpot tiered partners get this invite annually.
That speaks for itself.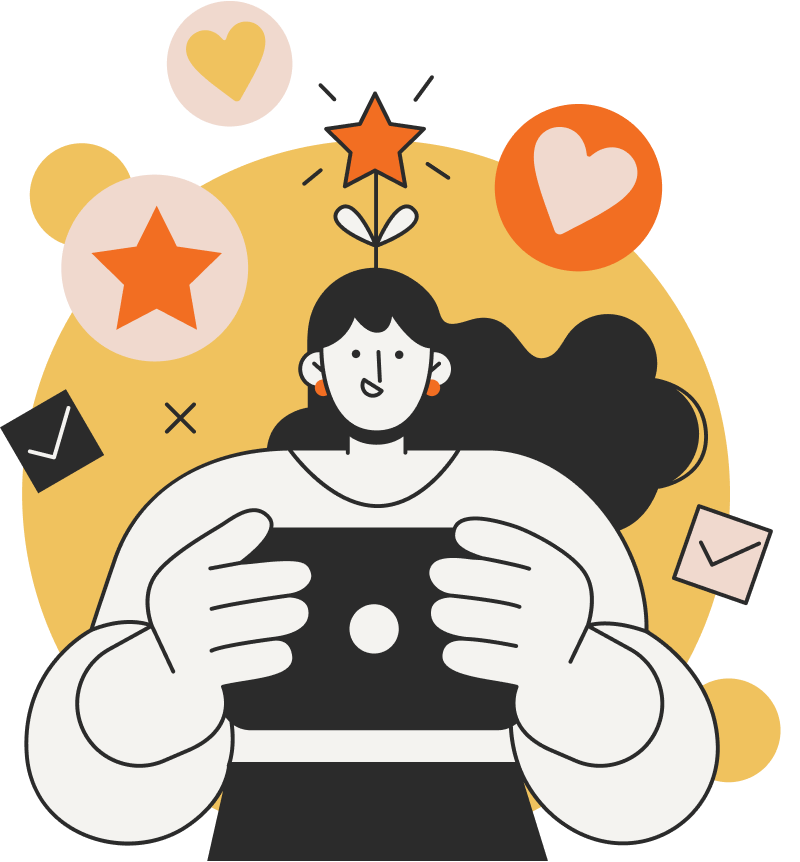 Evolving Your HubSpot Implementation
If you're a current HubSpot customer (or you're considering becoming one), we're the powerhouse team that can help you maximize the return on investment of your HubSpot package.
Our team of business growth experts bring inbound marketing expertise, B2B sales enablement, revenue operations strategy, content marketing skills, and customer service enablement to businesses in need of operational evolution. Whether you're next door to us in downtown Oklahoma City, or across the globe in Europe or Latin America, the team at BridgeRev specializes in transforming your business.
Using HubSpot platform tools and expert advice in marketing, we can help you build inbound marketing efforts, sales enablement, customer service, and holistic revenue operations strategies to change your bottom line for the better.

MARKETING AUTOMATION PLATFORM
HubSpot Marketing Hub
Marketing Hub, HubSpot's first product, has been our bread and butter since we became an official HubSpot Solutions Partner in 2014.
We offer multiple levels of Marketing Hub implementation and onboarding services.
However, we want to stress that each individual situation is different. To get a better idea of what your unique onboarding and implementation plan could look like, book a consultation with one of our HubSpot experts.
Basic HubSpot Implementations
Premium HubSpot Implementations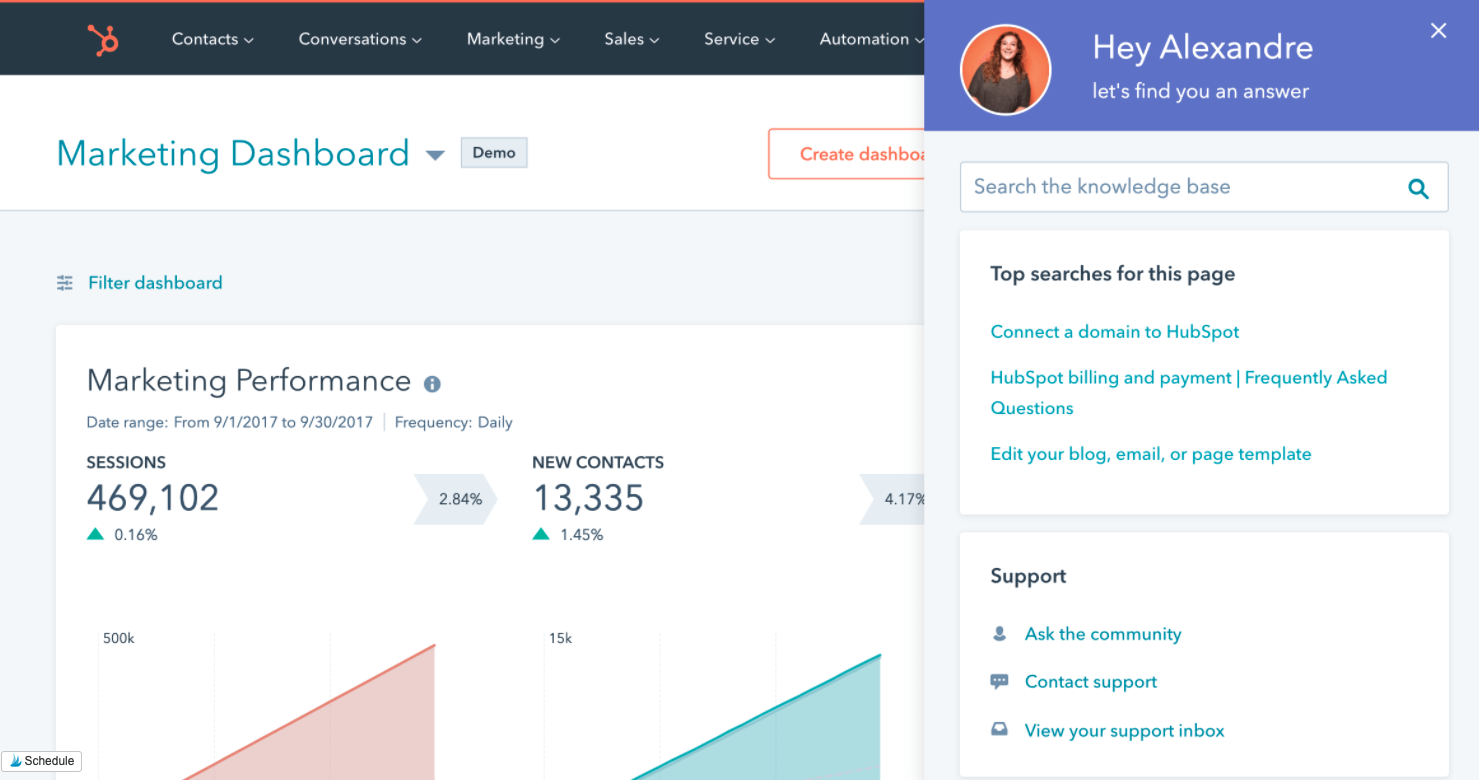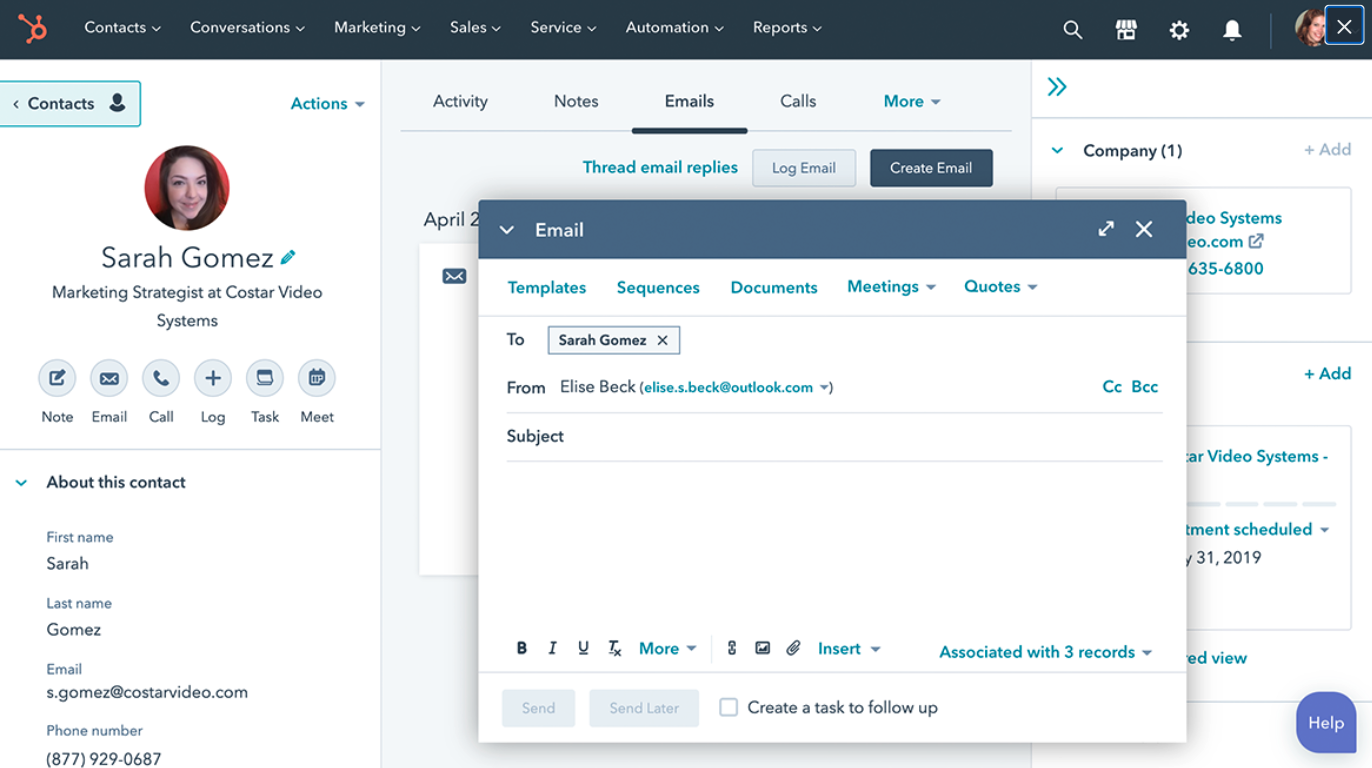 CUSTOMER RELATIONSHIP MANAGEMENT
HubSpot Sales Hub
Like our Marketing Hub onboarding and implementation service, there are multiple levels of Sales Hub implementation and onboarding based on your needs and goals.

No matter which you select, our services will provide you with a system to manage your sales data, create lead nurturing automation processes, and make your sales cycle more quick and efficient.
CUSTOMER SERVICE MANAGEMENT
HubSpot Service Hub
Service Hub is an excellent growth platform to delight your customers and reduce churn. Our digital marketing strategists help your customer success department streamline and improve customer experience.

With Service Hub onboarding and implementation, we'll help you gain visibility into your most important metrics including average handle times, resolution rates, and retention rate. You'll see where your biggest opportunities lie and whether they need additional attention from your CSM team.

You'll also benefit from our automated workflows such as email templates, FAQs, and case management systems. These features allow you to automate repetitive tasks so you can focus on the experiences that surprise and delight your customers.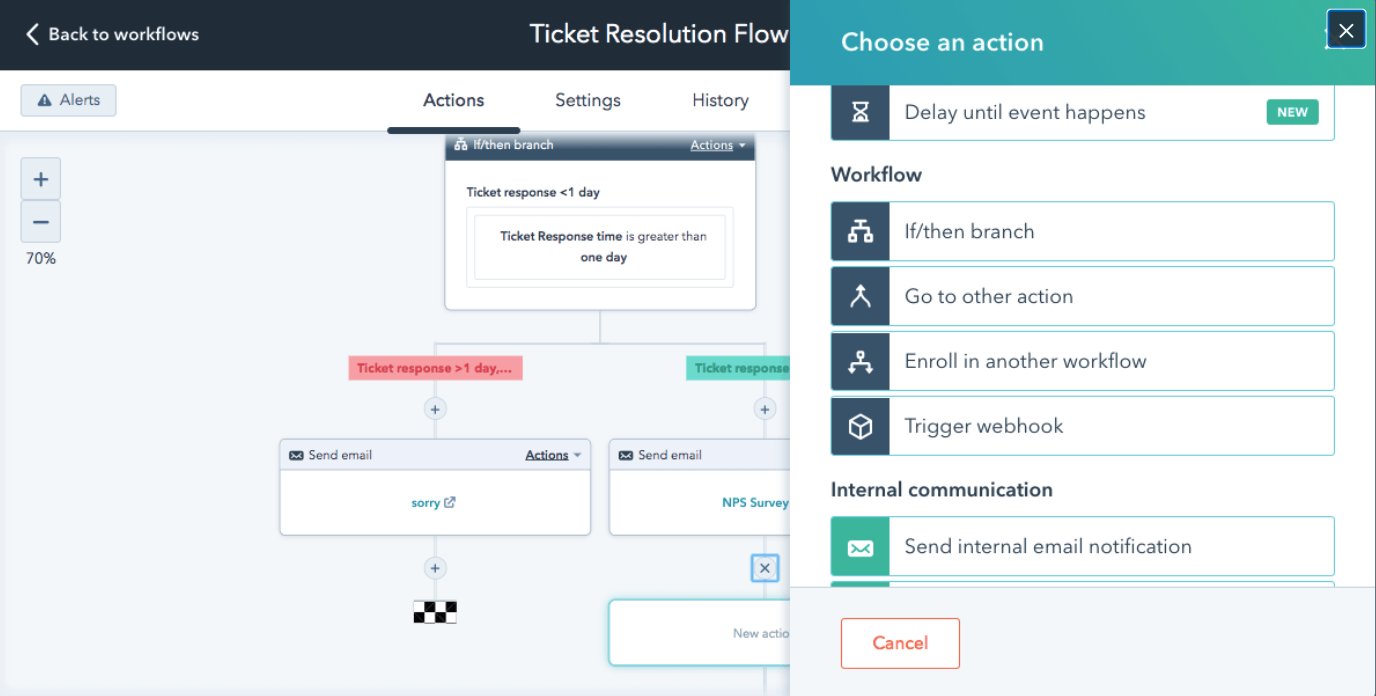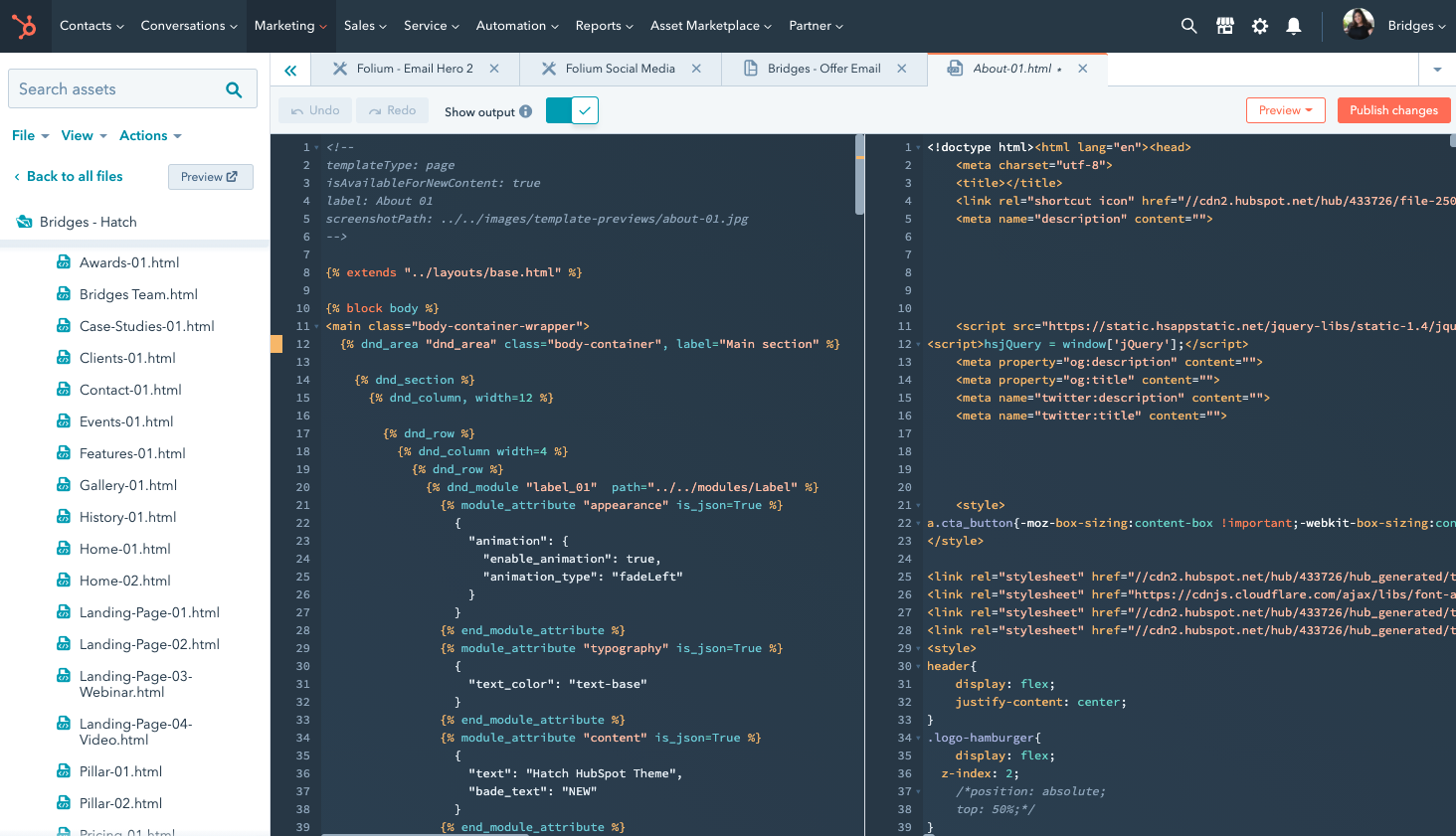 CONTENT MANAGEMENT SYSTEM
HubSpot CMS Hub
HubSpot's CMS is the best platform for SMBs in the business-to-business space. We've built scores of high-performing lead generation websites with quality original content and built-in search engine optimization built-in.
Whether you're looking for a site from scratch or want to migrate from your existing CMS to HubSpot, we're here to help.
To learn more about how we build websites on the CMS Hub and see our UX design portfolio, schedule a meeting with one of our HubSpot experts.
INTEGRATIONS & DATA MANAGEMENT
HubSpot Operations Hub
Operations Hub is the newest HubSpot product that we can scope and implement for your company. Our operations solution provides one unified source of data for every department and across multiple technologies.
We leverage HubSpot's technology to maintain stringent data hygiene, maintain data sync with other technologies that you're using, and automate data reporting.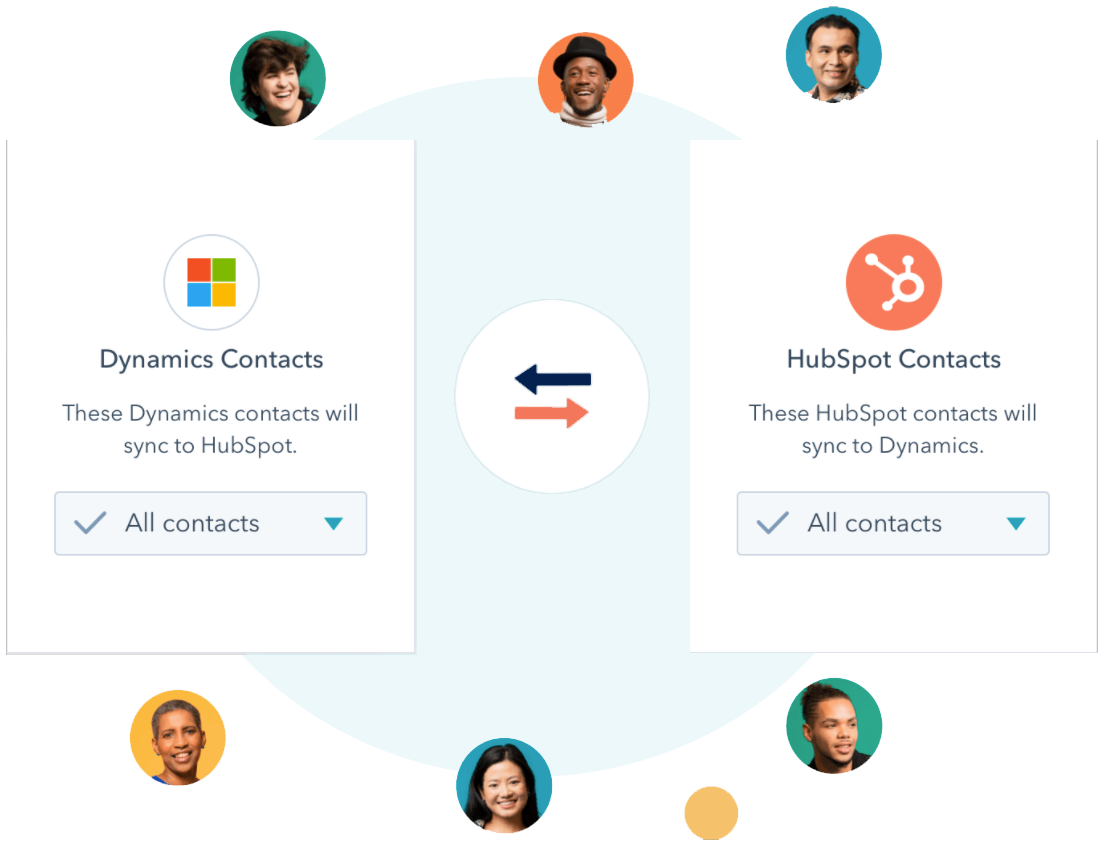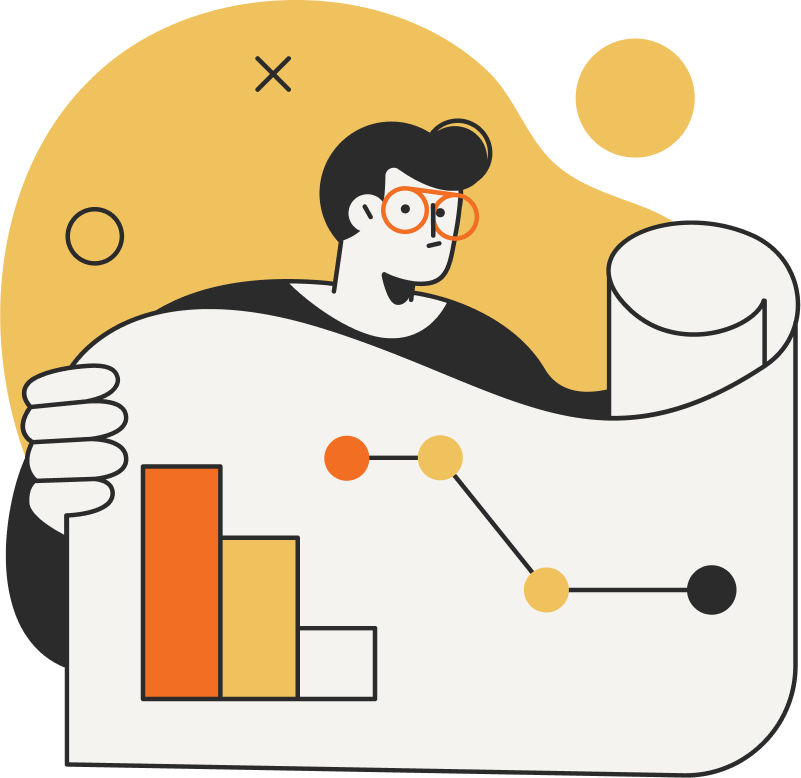 Our approach is radically different.
BridgeRev is an inbound marketing partner and revenue operations agency that operates on the idea of radical transparency. But what makes our transparency so radical?
Here's the scoop:
Our entire team is committed to always telling you the truth and recommending best practices — even if sometimes it isn't what you want to hear.
Our pricing and deliverables are fair and transparent. You'll always know what you get when you're working with us.
Your data is yours and accessible when you want it — not when we want to give it to you. No spin either, just the cold, hard numbers.
And if we happen to get something wrong, we'll let you know and do everything within our power to make it right.
Above all, we help our clients build successful business relationships throughout their entire revenue process for B2B and big-ticket B2C businesses.
Initially, we were drawn to HubSpot's story.
HubSpot was founded in 2006 in Boston by Brian Halligan and Dharmesh Shah. They pioneered inbound marketing, based on the observation that people don't like interruptive marketing messages and intrusive salespeople. The company launched with marketing automation software for businesses. In 2010, Halligan and Shah published a book called Inbound Marketing: Get Found Using Google, Social Media, and Blogs.
In 2014, the company went public trading on the New York Stock Exchange using the symbol HUBS. Since that time the company's stock price has increased in value 27x.
Now, the company's core product is a revenue operations platform enabling all client-facing departments including, marketing, sales, and customer service. Tools include Marketing Hub, Sales Hub, Service Hub, CMS Hub, and customer relationship management (CRM).
The company's mission is to help millions of organizations grow — which is precisely why we continue to use HubSpot for all of our clients. Not only have we found it to be the best solution on the market, but HubSpot's overall mission and vision perfectly align with our hopes for your business.