HubSpot Support and Managed Services by Bridges
At Bridges, we're proud to be HubSpot experts, and sometimes it makes sense to just let the experts handle it. We're a Platinum HubSpot Solutions Partner, HubSpot Partner Scaled Onboarding (PSO) accredited, and our team has 80 (and counting) HubSpot Academy certifications in total.
Current client? Drop us a message and we'll get a ticket started for you.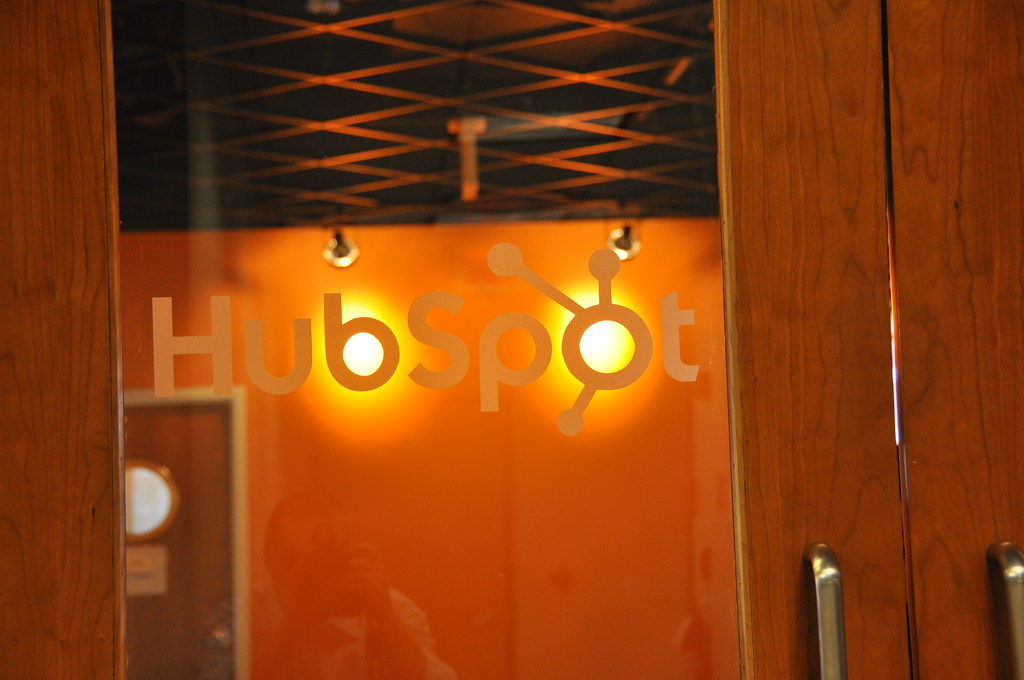 HubSpot is made for more than inbound marketing. We help you unlock its full potential.
We go beyond marketing efforts and ensure that you get everything you want out of your HubSpot software.
Benefits of a Bridges HubSpot Managed Services Agreement
Increase HubSpot
Usability
Rely on a Single
Source of truth
Implement Helpful
Automations
Take it from the clients who have worked with us.
We provide quality services backed by transparent, proactive customer service. And we've gained a reputation for it.
"Bridges builds custom solutions around HubSpot that just make sense. They take complex business process, and build personalized solutions for their customers that solve some of the toughest RevOps challenges out there. The level of HubSpot knowledge and expertise that Bridges displays is unmatched."
CHRIS DIPIETRO, SENIOR CHANNEL ACCOUNT MANAGER AT

HUBSPOT
So what will we actually do with your HubSpot?
We think HubSpot is one of the best tools of any kind available to marketers, sales teams, developers, and lots of other professionals. Just by using HubSpot, you've made a great decision for your business. It can take a long time to learn it all, even with the extensive HubSpot Knowledge Base.
Or you can get the benefits of a fully utilized HubSpot portal immediately by working with Bridges. We use our extensive HubSpot expertise to look for optimization opportunities, personalize your reporting, provide consulting services tailored to your needs, and more.
You'll get the most out of your HubSpot software right away, which means you'll get more leads and more opportunities right away.
Consider some of the services we'll provide when you leave your HubSpot support to us.
Support Ticketing
and Fixes
Tailored Dashboards
and Reports
Frequently Asked Questions
What can you do with reports and dashboards?
Get a client control center as a dashboard right in your HubSpot to submit new requests, see what's in your task queue, keep your contact record clean, and stay up to date on the latest HubSpot feature additions. Your reporting needs will shift as your organization grows, we'll be there to assist in changes and updates.
Do you really work in all the HubSpot Hubs?
Yes we do! Our team is highly trained across the HubSpot platform. Our development and service teams have all the experience and certifications necessary to work in all Hubs.
How do you keep me up to date about hubspot updates?
While HubSpot releases new features each month, it can prove challenging to stay up to date on these changes, how they impact your organization, and how these new features can be best leveraged for your HubSpot instance.
How frequently do you do data management sweeps?
We'll establish best practices and run through monthly and quarterly checks to keep your portal organized and healthy.
What types of support tasks do you perform?
We can help you build workflows, develop themes and modules, troubleshoot errors, debug, brainstorm solutions.
What does it mean to be HubSpot PSO accredited?
HubSpot accreditations are bestowed at the organization level after an agency has been invited by HubSpot and reached certain milestones for a specific accreditation.
The HubSpot PSO accreditation was sent to agencies that met the following criteria:
Already held a valid solutions partner certification
Had a CC/CAM recommendation
Had a certain number of years of experience with HubSpot
Met a minimum partner tier
Met a total agency minimum number of certifications
Met a percentage requirement for sold MRR
Being PSO accredited by HubSpot means we're highly qualified to use PSOhub to the fullest extent and enable full use of the CRM platform. It also means our agency is a trusted member of the HubSpot community and performing at a high level across several metrics HubSpot looks for.
Are you ready to save time and get more out of HubSpot?
If you want to save time and get the most out of your investment in HubSpot, our HubSpot managed services will deliver on both counts.
The best way to get started is to book a meeting with Max, our VP of Sales. He'll learn more about what you're looking for and answer any questions you may have about how we can help you maximize your results with HubSpot.