What is Revenue Operations?
You've probably seen the phrase revenue operations (RevOps or revenue ops) in the business zeitgeist. You might have attended conference panels with curiosity about the topic and leave them with no real understanding as to what it's all about.
Understandably, you chalk it up to being the business buzzword of the week. We're here to tell you: that's not the case. Your business needs RevOps to unlock future long-term growth potential.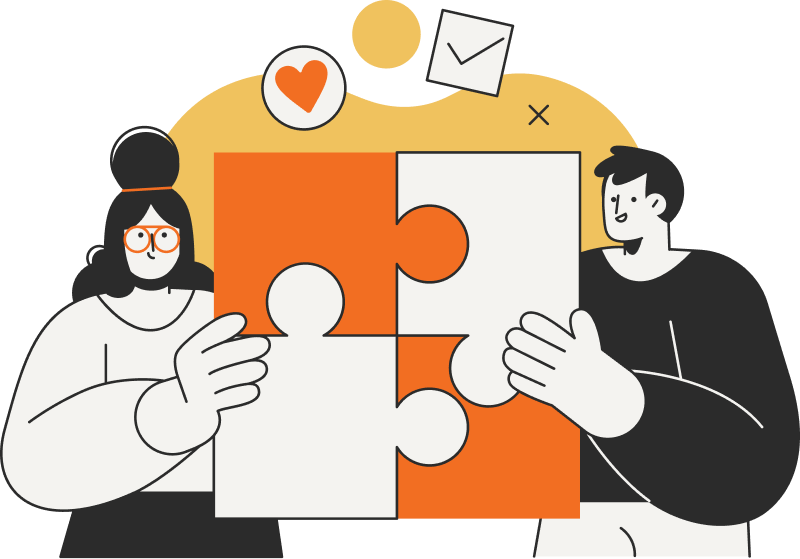 What is RevOps?
So, if you're unsure what revenue operations means in reality, why it is gaining in popularity, and how it might help you and your company, then you're in the right place. This is our in-depth guide to all things RevOps!
RevOps solutions are the comprehensive processes of driving predictable revenue using every client-facing team.
It provides revenue predictability and efficiency between the associated departments, as well as revenue growth.
Is RevOps just alignment between teams?
Is RevOps part of the sales, marketing, or service department?
Four reasons why RevOps just works
We've found this methodology works for us and our partners. Throughout our time in this industry, here are the biggest takeaways we've seen — the four reasons why RevOps thinking drives your success.
Individual marketing operations, sales operations, and service operations are not ideally structured to make objective decisions that run counter to their own department's individualized incentives.
RevOps teams minimize the push and pull between departments because they are incentivized on the buyer's journey and customer success.
New Focus and Higher Perspective
With RevOps focused on the entire revenue process, this team can view this process with no barriers between departments.
They can also take responsibility for low-level operational tasks that marketers, sellers, and customer service teams do. This shift allows those specialists to do more of what they do best.
Coordination and Management
One job of the RevOps team is to coordinate between marketing, sales, and customer service to make sure everyone is working from the same data and has the same goals.
Fewer mistakes lead to more efficient work and cost savings: no more communication errors or mismanaged projects.
Are you struggling with your pricing strategy? Or, maybe you're considering new features for an upcoming product release? With all of your applicable revenue data standardized in one place, you can make these decisions faster.
Your teams can address these and other complex challenges quickly and efficiently with access to all of the data in one easy and simple place.
Frequently Asked Questions
Whether you have a simple question or a complex one, we're happy to help. Uncover what you need below. If you didn't find the answer to your burning question, drop us a line. We'd love to hear from you.
What does your typical client's customer lifecycle look like?
Will you provide sales training programs on using these sales tools for my customer-facing teams?
How long is your sales enablement program? How is it priced?
No matter the size and effectiveness of an organization, most core internal departments usually have different goals and KPIs. And as we've seen in working with fairly functional organizations, this can work for a short time. However, silos like this can become a roadblock for long-term growth.

Each department typically cites their own success metrics. The problem with this approach is that when these teams are siloed and exclusively look at their own metrics, they can become misaligned.
Marketing looks at the number of qualified leads generated for the sales department to work.
Sales examines the number of accounts contacted, the number of new deals, the average time to close, and of course, the total revenue generated.
Customer Success uses the number of tickets successfully closed, the average time to resolve tickets, average handle time, and customer satisfaction ratings.
Catastrophic.

When the marketing team is marketing differently than the sales team is selling, that lowers close rates. If the sales team is selling in a way that the customer success team can't service, that increases churn. And if your business has a product team, and they're getting different stories from sales, marketing, and customer service, the product roadmap will suffer.

The result of this kind of failure?

Less revenue all around, unhappy customers, and a downward spiral that becomes increasingly difficult to break free from. But it doesn't have to be this way. A revenue operations methodology aligns the entire company with maximizing revenue growth.
There are some key reasons why we're seeing such an increase in demand for RevOps professionals now. Both of them are tied to the rise of digital technology and how that changes behavior.

The rise of digital technology means companies need to manage customer interactions across multiple channels at once. This requires a new way of thinking about how we market, sell, and provide customer service.

But, what about B2B?

Digital technology has changed the way that consumers interact with businesses, full stop. That's no different for B2B buyers.

The same individuals who are the end user in B2C environments are the business leaders you're trying to capture. They've become accustomed to having instant access to information, products, and services from their smartphones and computers. They expect the convenience that technology provides and the personal relationship of old-school traditional B2B sales.

With customers and prospects becoming more demanding, all client-facing teams must be aligned and have instant access to the client or prospective client's full history of interactions.

A good RevOps team enables all customer-facing teams to share the same data, goals, communication, and workflows, in a way that allows everyone to spend more time doing what they're good at: marketing, selling, and servicing.
How to Align your Tech Stack for Revenue Operations
While technology-driven changes in buyer behavior are one reason that revenue operations are becoming necessary, technology also makes RevOps easier.
Traditionally, marketing teams, sales teams, and customer success teams have their own tech stack, software, and systems. This leads to gaps in customer data and inefficient cross-department processes.
Each department has its way of understanding and reporting on the data from its department. Often metrics don't match up, and each department is effectively speaking a different language.
Revenue operations platforms such as HubSpot provide a central place that serves as the authoritative record of all prospect and client data for all departments.
Additionally, RevOps tools can provide actionable insights into the entire revenue process.
Rather than having a disparate group of software that don't necessarily share information, if at all, an integrated RevOps platform covers the core marketing, sales, and customer service functions while fostering a robot ecosystem of integrations with specialized software that you may want to use.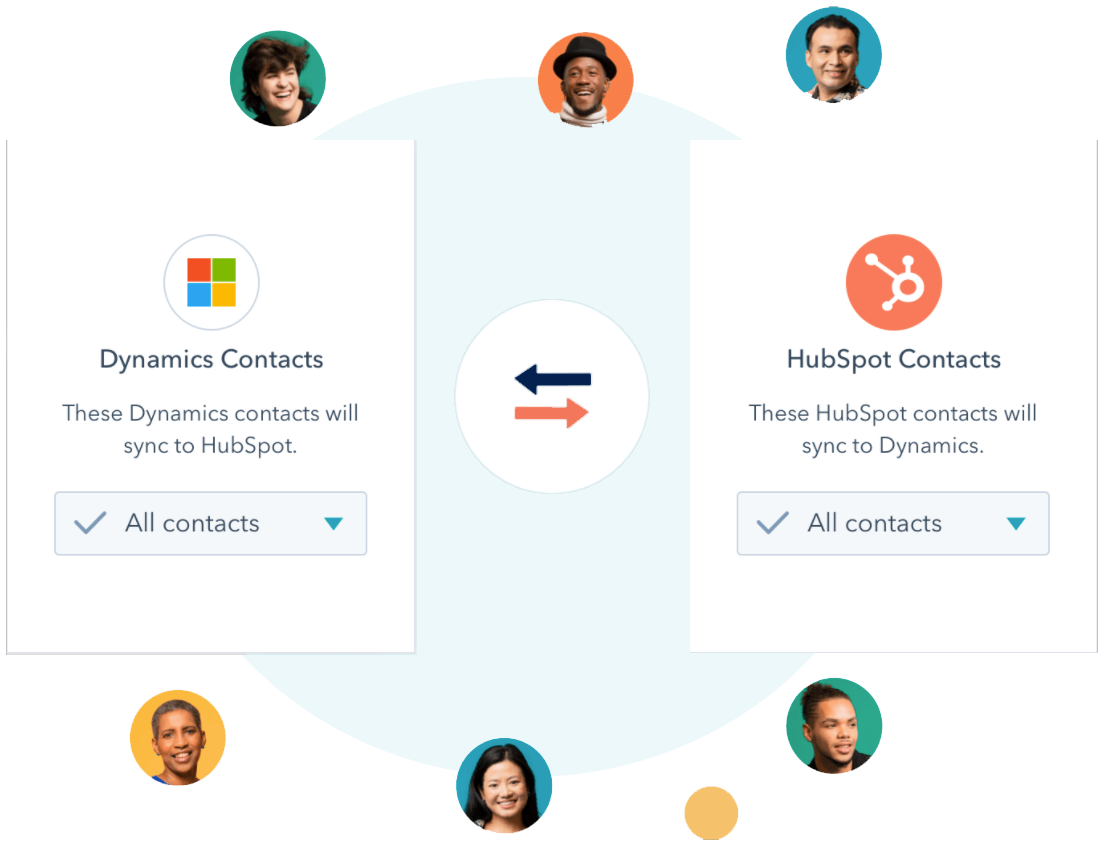 The HubSpot ecosystem is filled with integrations to make revenue operations seamless.
One of the best things about it? You can integrate your HubSpot with just about any part of your tech stack.
Here are just a handful of the most common integrations.
Business Management
Suites
Microsoft Dynamics

Netsuite

ConnectWise Manage
Outlook

Slack

Gmail

Office365
LinkedIn Sales Navigator

Salesloft
Productivity & Project
Management
Google Work Space
(formerly known as G-Suite)

Asana

Jira

Trello

Airtable
Video Hosting, Creation & Conferencing
YouTube

Vidyard

Wistia

Zoom

GoToWebinar
Ecommerce & Payment
Processing
Shopify

Stripe

Square

Magento
Quickbooks Online

Xero

Freshbooks
Other Technical Solutions
How are sales operations different from revenue operations?
What KPIs should I be tracking for RevOps?
Is master data management the same as RevOps?
What are the most critical RevOps tools?
How do I start implementing RevOps into my company?
What qualities should I look for in a RevOps leader or in a RevOps team member?