SOLUTIONS
Sales Enablement
Sales enablement is about enabling your sales team to go faster, be stronger and more efficient by implementing technology, processes, and content that empowers your sales team. It's about taking your sales inbound.
Is your business missing out on sales?
Nothing can be more frustrating than knowing you are missing out on new business and revenue.
If your business isn't generating new revenue, you can likely identify with one of these two scenarios.
You've taken your marketing to the next level. Your marketing department and the agency you work with have done their part and your sales department has an abundance of leads, but you aren't closing any new business. You're frustrated. You're investing in marketing, but the sales aren't coming with it.
Or perhaps, you are at a crossroads looking for a new direction for your business growth. Your marketing budget is non-existent because you quit the yellow-pages. You set up a website but it's not doing much to generate new business. Your salespeople are frustrated because they don't have enough leads to work.
No matter which of these scenarios you identify with, you're likely in need of sales enablement.

How does it work?
Sales enablement is an on-going, agile process to optimize your sales for the best returns. By working together to evaluate your sales tools and technology, your team, your processes and your content, we can identify areas for improvement.
Together, we can develop plans, processes & timelines to reach your goals.
The goal of sales enablement is to create a support system for your sales team to rely on.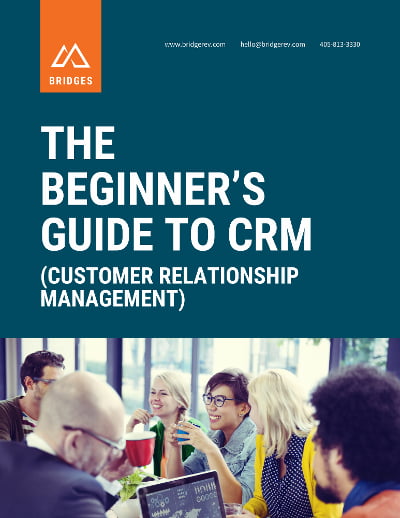 Find out what your team could do with an intuitive CRM.
It's one thing to understand the importance of customer relationship management and another thing to develop systems & best practices to help differentiate your sales process from your competitors.
Our Beginner's Guide to CRM can help walk you through the improvement process.
What does your sales team need?
In the digital age, it's important that not only your
marketing go inbound
, but that your sales go inbound as well. Your sales team needs powerful tools to help them automate the sales process, so that they can do more in less time. They need great processes to streamline & become more efficient in all that they do. They also need engaging content to engage their leads and prospects.