Marketing Agency for Technology Companies
Your Versatile Tech Marketing Agency
The competitive landscape continuously morphs and molds itself to fit into cracks of opportunity. Marketing for tech companies requires something more than the average B2B marketer.
Nothing changes more than emerging technologies. This can be the most challenging and most rewarding aspect of this field, making a responsive, adaptive approach to marketing essential.
Helping Your Business Grow Alongside You
Your quickly growing tech business or B2B brand demands clever digital marketing strategies equal to your growth goals. That is where Bridges can help. We build and execute tech and SaaS marketing strategies, focusing on core digital services that increase your profile, traffic, and revenue.
Your company will thrive when you are successfully executing the inbound marketing steps.
Attract. Convert. Close. Delight.
Because it is based on real customer interest, the inbound marketing model requires that we thoroughly understand present and future customers for B2B technology companies.
Using this data, we build a semi-fictional representation of your future ideal client.
Buyer Personas Help You Find Your Customers
To that end, we start the process by taking a deep dive into your current customers and your desired customers. Often this process involves feedback from you as well as data-enrichment based on your current ideal clients.
Using this data, we build a semi-fictional representation of your future ideal client.
The Buyer's Journey Brings Customers to the Finish Line
Every marketing asset that we build and deploy is based for a detailed persona and specific point in the buyer's journey. Our philosophy is to provide value at every step in the marketing and sales process.
Our clients sell more because they help their customer more along the way to a closed deal. The marketing assets that we build for your company are designed to help your prospects arrive to your sales team as an enthusiastic qualified lead.
Strategy Development Should Suit Your Business
We incorporate your business goals and desired business outcomes into a strategy that is uniquely designed for your offerings and the people you're trying to reach. With individualized digital marketing efforts, you're able to see real results that speak directly to the plans you put in place.
As a specialized technology marketing agency, we're able to work with you on a strategy that's competitive and savvy in a market that presents challenges found nowhere else.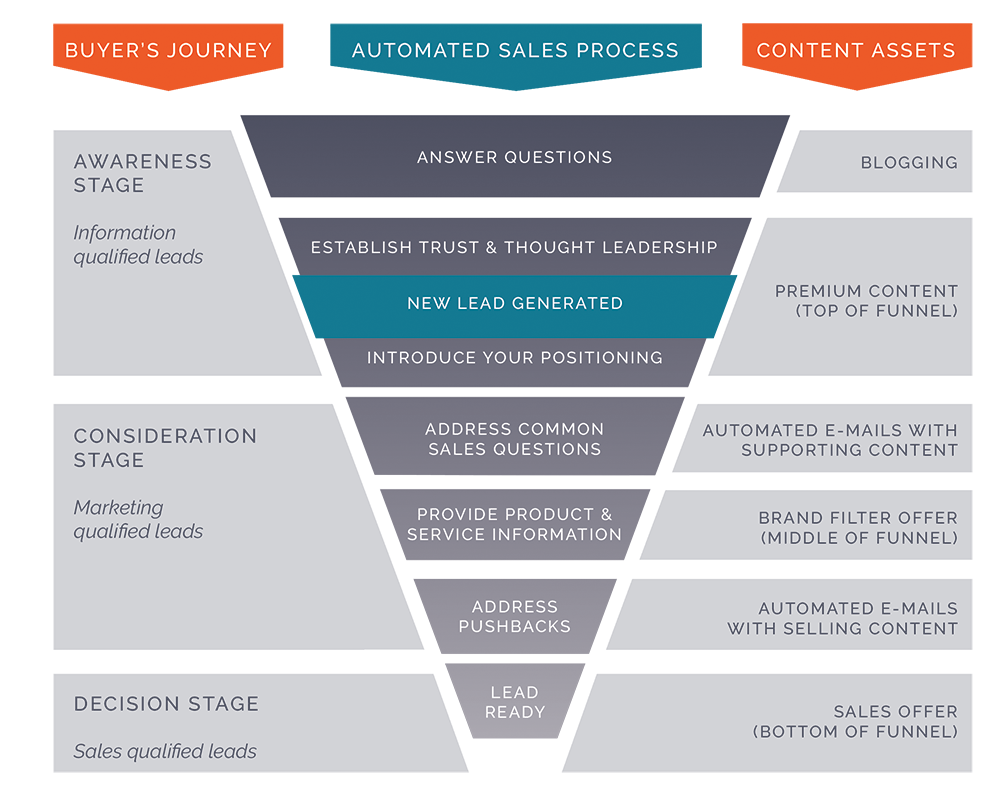 "[They] live by the motto of results-driven-marketing. If you are looking for a marketing agency that will help you reach your revenue goals, look no further. Bridges has helped our business grow through proven forward thinking marketing methodologies and has earned our business for years to come."
Max Bevan | NextThought Studios
How We Drive Growth at Bridges
No other marketing technique or tool is more powerful in lead generation than SEO. According to a study done by the software company Pardot, 78% of all B2B buyers start with a Google search. If the lion's share of traffic is coming through search engines, you'll need to be adept at working with these tools.
You can't supercharge your customer acquisition if you aren't immediately found via relevant search queries. If you aren't at or near the top of search engine results pages (SERPs) for category-related searches, then we can help you.
Content drives marketing for tech and SaaS companies. Not only does it drive SEO it also drives new customers into your arms. That's why we build SEO strategies for technology companies that include effective content marketing in the form of blog posts, video, and interactive tools. The key is to build marketing content that attracts users via SEO, and that is also optimized for conversion.
Drive More Traffic
While SEO should be the backbone of your traffic generation there are other effective marketing channels. Good topical SEO will bring contacts to your business, but it's not only the road that leads there.
As part of a larger digital marketing strategy, paid search and other digital advertising channels can deliver at an efficient cost-per-acquisition.
We produce and place video, native ads, paid social media, and interactive formats to incur sustainable growth.
Additionally, we employ advanced targeting techniques so that your digital advertising finds the right people at the right time. For example, local SEO can be used to develop results in the metro area where you operate.
Website Development
Websites for Tech Companies
The value that we, a marketing agency for tech companies, bring to you, is not in the technical execution.
It is in the digital marketing strategy. It is in the growth-driven design. Don't be fooled. Unless you already have a world-class digital marketing strategist on staff, then you will benefit from engaging an expert marketing agency for SaaS companies to be building your outwardly facing website.
Sales Consulting
Are you comfortable with your outreach cadence? Do you even have a proscribed outreach cadence? Do your salespeople know how to prioritize prospects?

In addition to being a marketing agency for software companies, we also help with sales enablement. By offering sales consulting around the inbound sales model, we help you convert visitors into customers. Our marketing for technology companies often spills over into the initial part of the B2B sales process. We provide proven inbound sales consulting assets and consulting based on HubSpot's exclusive Project Lion training.
We can help your sales department:
Implement the HubSpot CRM and sales tools so that your salespeople can easily use the CRM.

Help define your company's key positioning statements.

Build and refine an initial outreach cadence for better prospecting.

Craft and optimize sales email templates and automation for each step along the buyer's journey.

Schedule more sales appointments with qualified prospects — and close them into Deals Won.
Reputation Management
Any brand's online reputation is critical to their performance. Tech companies must pay even more attention than most, however, as they are often working with digital and other technologies that are integral to online environments.
Part of our strategy for tech companies involves ongoing reputation management. Some of these efforts include value-added email marketing; and, social listening and engagement. We address customer feedback, answering to negative reviews and working to limit damage to your brand. We can help you keep your happy customers delighted and build upgrade and upsell opportunities.

Social Media Marketing
Social media is a critical environment for representing your brand and reaching new audiences while communicating directly with existing ones. Platforms like Facebook and Twitter offer crucial advantages in the ability to interface with audiences, while others are more suited to bring traffic to your website or building inspiration and presence for your products.
Our social media management services involve creating and implementing an ongoing schedule of posts across the channels deemed most suited to your goals. We represent your brand in online social spaces, interface with customers and potential customers, and develop a strategy to benefit your growth through this engagement.
Email Marketing
Our digital marketing services include robust email campaigns to provide longform, direct communication with contacts. Starting with quality content creation that incorporates product demos and other special offers, email marketing is a great way to make more individualized, tangible offers to contacts who have already moved into your sales funnels and shown interest in your brand.
It's common to hear that email marketing is dead or dying, but it's simply not that simple. According to findings by HubSpot, marketers see significant results from successful campaigns, and even millennials overwhelmingly prefer to be contacted by businesses through email. Like any tool, email has real power when you know how, and how not, to use it.
Marketing Automation
Our feet are firmly planted in using superior marketing technology to drive growth. At the top of the options across marketing technologies is HubSpot. A comprehensive and versatile platform, it revolutionizes your workflows for an improved outcome across your operations.
HubSpot is the ideal platform for:
Attracting visitors, leads, and users.
Personalizing the free trial experience.
Speeding up the time to value.
Shortening the sales cycle.
HubSpot has more than 160 integration partners making it easy to work with other SaaS software that you may be using. HubSpot's APIs are organized around REST, making it easy to build integrations necessary to pass information between your SaaS and HubSpot. Marketing automation on the HubSpot platform is a simple and highly effective way to increase the efficiency and effectiveness of your marketing strategy.
Lead Generation
Once our SEO and digital advertising bring a potential customer to your site, it is critical that we convert them.
Our team will continuously optimize your site using A/B testing and other conversion rate optimization (CRO) practices to ensure that you are maximizing the incoming traffic.
We build and optimize landing pages and other conversion-rich parts of your website, like free trial sign-ups.
These strategies contribute to lead generation for SaaS products and other tech offerings.
Why work with Bridges for your revenue operations strategy?
We are a Platinum-Tiered Certified HubSpot Agency, currently the only one in Oklahoma. Our owners founded the HubSpot User Group in Oklahoma City, and our talented, international team is continually acquiring new HubSpot certifications to keep their skills sharp.
But that's just the tip of the iceberg. Explore other reasons why clients around the block or around the world choose Bridges.
Marketing trends shift constantly, and keeping up is essential. It can take a significant share of your attention and other resources to stay competitive.
If you're without a marketing department, you can rely on us to fill the role as fully as an in-house team. If you do have a marketing department, we can work together to strengthen and optimize existing strategies and outcomes.
We're able to stay on top of the latest in technology marketing for you, helping you put more of yourself into development and future projects. With one less thing on your dashboard, you can eliminate organizational inefficiencies and devote more time, resources, and research to the development of complex products.
We bring a range of knowledge to what we do, helping us stay agile and accommodating to your needs. We stay on top of your CRM through the most effective strategies for you and your customers. Our team is fully-certified in HubSpot. We implement automation to increase efficiency.
Effective CRM and inbound marketing strategies are all about substantial customer relationships and helping people get what they actually want. Being good with people and good with tech is what makes us good at helping you reach your goals.
Transparency is at the heart of the way we conduct ourselves and our business at Bridges. We believe that client relationships are just that: relationships. It's crucial that we act on good faith in every aspect of the services we provide.
When you work with us, you'll have a clear and complete picture up front. We don't hide anything from you, and we don't divert attention away from what's important. We'll be flexible but direct in our efforts to help you reach your goals.
Find Out Where to Get Started
If you're looking to drive traffic and grow your revenue, there's a lot to think about. While you're coming to a decision, why not take a couple of minutes to see how your website is performing as it stands? It may be a good place to start before reaching out and beginning a conversation. After that, we'd love to hear from you!