Sales operations that relieve pain points and close deals.
At BridgeRev, we create content to build you a better sales pipeline. How?
Effective sales enablement strategy that integrates your sales, service, and marketing teams.
Explore how we're defining sales enablement for our clients below.
No matter which of these scenarios you identify with, you're likely in need of sales enablement.
Accurate, accessible metrics are a key part of your new sales process. And we never lock you out of your own reporting dashboards (like some agencies do). Through HubSpot's sales enablement platform and our special blend of third-party sales enablement tools, you'll have near real-time analytics to help guide your business decisions. We make it easy to send reports up the chain of command to a BDR or manager. See what's working, ditch what isn't, and gain new respect for your KPIs.
As a new branch of your sales enablement team, always have access to the key people you need to succeed — no matter the level of service you use with us. You'll get your own business development strategist, a project manager, and a dream team of passionate creatives at your disposal. With options for quarterly, monthly, or weekly meetings and a dedicated Slack channel, no more playing phone tag when you needed something done yesterday.
Increasing sales means you'll need to pay special attention to the maintenance and upkeep of your HubSpot portal. If you're wondering how you'll find the time to do that, we have you covered. Just let us know what you need, and we'll change the templates, email sequences, workflows, and other automations that keep your organization chugging along — and you may find that we make optimizations before you even ask. See how our optimizations work with our free website grader.
How do I know if my company is a good fit for your sales enablement solutions?
You've made it this far, which is a good start.
But we want to ask you some tough questions: are you ready for this growth potential?
Our most successful clients are sales professionals who want to go beyond what is typically considered "their department."
See what other traits our highest performing clients share.
Sound like you?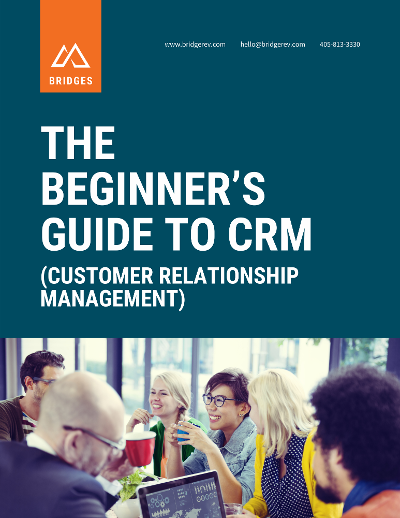 Find out what your team could do with an intuitive CRM.
It's one thing to understand the importance of customer relationship management and another thing to develop systems & best practices to help differentiate your sales process from your competitors.
Our Beginner's Guide to CRM can help walk you through the improvement process.
Frequently Asked Questions
Whether you have a simple question or a complex one, we're happy to help.
Uncover what you need below. If you didn't find the answer to your burning question, drop us a line. We'd love to hear from you.
DO I NEED TO TRANSITION FROM MY CURRENT CRM TO HUBSPOT TO WORK WITH YOU?
HOW DOES INTEGRATING MY CURRENT CRM WITH HUBSPOT WORK?
WHAT DOES YOUR TYPICAL CLIENT'S CUSTOMER LIFECYCLE LOOK LIKE?
WILL YOU PROVIDE SALES TRAINING PROGRAMS ON USING THESE SALES TOOLS FOR MY CUSTOMER-FACING TEAMS?
HOW LONG IS YOUR SALES ENABLEMENT PROGRAM? HOW IS IT PRICED?
Desiloing marketing, sales, support, and ops is one of our favorite things.
It'll be yours too, soon enough.
Explore our thought-leadership.