Marketing for Software Companies
Consolidating Your Marketing Efforts
Transforming your digital marketing strategy isn't always a straightforward process. Even providers of enterprise software solutions struggle to effectively operate, manage, and integrate their marketing technology and data.
Bridges can help you develop a fully-integrated digital marketing strategy, one that unifies marketing, sales, and customer experience teams to deliver a better experience for prospects and customers.
Ready to build your digital foundation for a data-driven approach to B2B marketing?
Marketing technology is more advanced than ever, but that doesn't mean developing effective B2B marketing strategies has gotten any easier. The Bridges team applies our digital marketing, UX design, web development, and content strategy expertise to allow you to increase conversion rates at every stage of the sales funnel for your SaaS company.
We specialize in helping B2B companies understand, reach, and appeal to buyer personas in their target audience, incorporating marketing automation technology from HubSpot to streamline lead generation across inbound and outbound marketing channels.
Strategic Inbound Marketing Leads Tomorrow's Customers to You
Software companies need to connect with business professionals that make up the B2B buying group with consistent, compelling product and service messaging. The right digital marketing capabilities can help you:
Understand Key Buyer Personas in Your Target Market
Knowing your audience is critical for developing and delivering effective messaging across your inbound marketing channels. Bridges helps you analyze your current and ideal clients to develop buyer personas that provide a qualitative and quantitative depiction of your target buying group.
This research process allows us to highlight the key features and differentiators of your products that matter most to prospective and current clients.
Engage Prospects at Every Stage of the Buyer's Journey
Once you have buyer personas, the research doesn't stop there. Your organization's marketing content should address your audience's information needs and priorities as they move through the buyer's journey.
As prospective customers learn more about your company, its offerings, and its differentiators, they move through the three stages of the buying group: 1) awareness, 2) consideration, and 3) decision.
We help you connect with and appeal to prospects at each of these stages, using search engine optimization (SEO) to increase organic traffic to your web properties supported and increase brand awareness. Then, we re-engage your audience with automated email campaigns and social media marketing, helping prospects move through the next stages of the buyer's journey to become customers.
Prioritize Strategy Development to Guide Your Marketing Efforts
After we help you better understand your audience and their priorities, we help you strategize how to deliver the right messaging and content at the right time.
Bridges works with you to build a unified marketing plan that incorporates web development, content strategy, SEO, social media campaigns, and email marketing, helping you generate leads, gain data-driven insights into what works, and achieve long-term growth.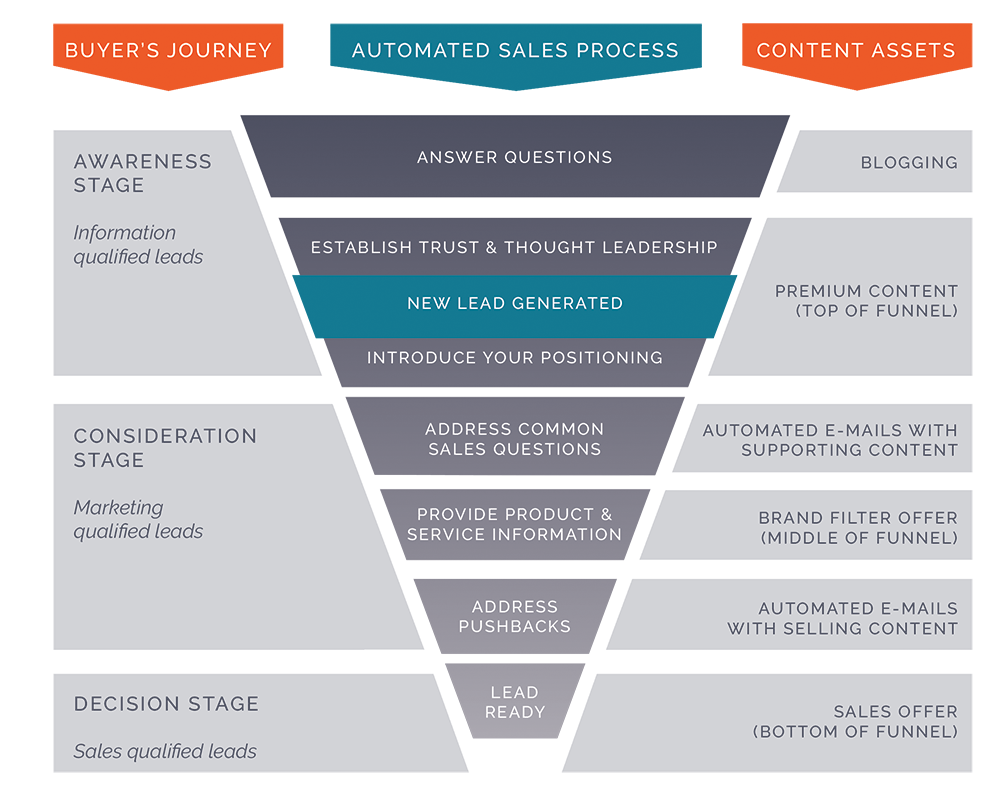 From strategy to best-practices, to creation of content, it's difficult to pinpoint just one thing, but I wouldn't want to do digital marketing without them.David Welch, Vice President of Marketing, Whiteboard CRMBridges put us on a path of long-term HubSpot success. Before working with them, updating our site and CRM was difficult — especially with no bi-directional sync. Bridges took our multiple systems and mapped them into one place. Despite the complexity of our tech stack, Bridges is there to guide, coach, and implement our perfect HubSpot solution.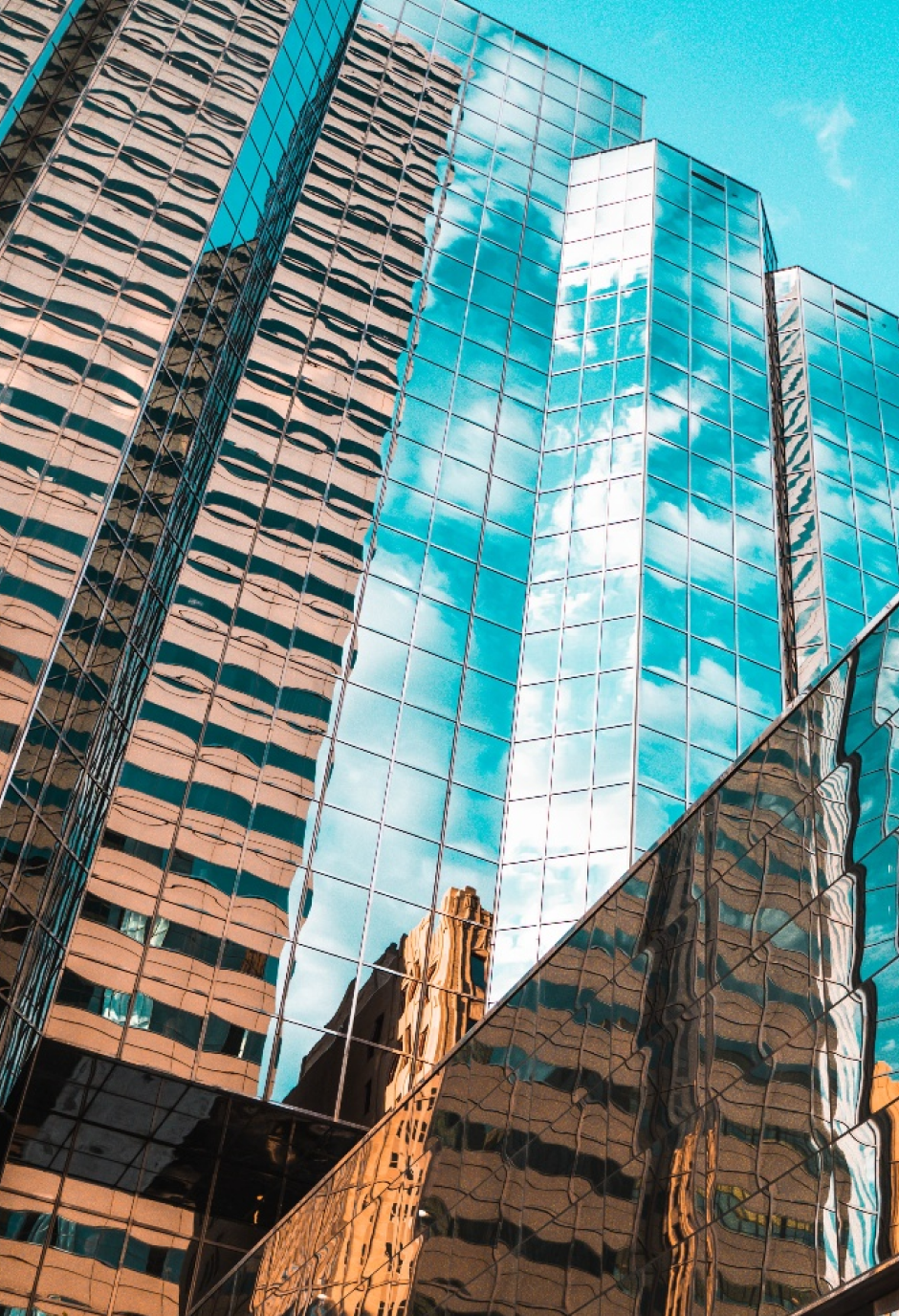 How We Deliver Results-Driven Marketing
Software development companies need to adopt an approach to marketing that keeps pace with industry trends, shifting customer demands, and new digital marketing technology. Bridges can help you create detailed buyer personas, allowing you to develop targeted content for email marketing, social media channels, and search engine marketing across every point in the buyer's journey.
Website Development
We apply the Growth-Driven Design model to build a website, moving quickly through the development process by prioritizing the changes that will deliver the greatest ROI and growth. Our approach allows your organization to continually iterate and improve the user experience based on ongoing feedback and behavior from prospects and customers whose experience matters most.
Local SEO
Establishing a strong presence online takes time and planning, but one of the best tools at everyone's disposal is organic traffic from search engines. The vast majority of B2B buyers start their journey using search results, and using local SEO can lead more business professionals in your area to your website content, significantly increasing brand awareness and lead generation.
Topical SEO
Your organization's website also needs content that highlights your expertise on specific keywords. Bridges can help you develop an SEO content strategy that increases your visibility in search engine results for topics relevant to your expertise in the software industry.
Reputation Management
When first building your reputation online, negative reviews can quickly shift people's opinions and perceptions of your brand. Bridges can protect your brand perception with reputation management services, allow you to preempt negative reviews with integrated customer service experiences while encouraging positive reviews from satisfied customers.
And when an occasional negative review does slip through, we'll be able to quickly respond to mitigate the damage to your organization's reputation.
Social Media Marketing
Your company's marketing strategy needs to include an effective plan for B2B social media marketing. Engaging business professionals on social media platforms can help you re-engage website visitors and introduce your brand to new audiences, and we can help you efficiently plan and post while managing the resulting data using HubSpot.
Email Marketing
When done well, email marketing can be one of the most effective tools for qualifying leads and moving them through the sales funnel. Not only can this marketing channel deliver incredible ROI for little cost, but when using an email marketing platform like HubSpot, email marketing campaigns can also provide your company with insight into what messages resonate with your audience most, allowing you to continually improve your digital marketing efforts.
Marketing Automation
Throughout all these strategies, integrated marketing software should provide the foundation for how, when, and why you create and deliver inbound marketing content. Our HubSpot certified marketing experts will show you the power of launching a truly data-driven strategy using marketing automation, allowing you to scale your efforts while maintaining visibility into marketing and sales KPIs.
Lead Generation
Once your audience engages with your content, whether through organic traffic to your website, social media, email, or even live events, you need to keep track of those interactions. We'll create offers and lead generation forms on your web properties that allow your marketing and sales teams to generate and qualify leads, delivering a consistent experience to prospects and customers and increasing your conversion rates.
Experience the Benefits of Partnering with Bridges
When we start a partnership with you, we're bringing a growth-driven mindset right from the start. At every stage of our relationships with clients, Bridges provides guidance, technology recommendations, and advice, all based on data-driven insights and industry experience.
Let us provide you with an overall score for your website based on performance, SEO, mobile optimization, and security through our website performance grader.
Why work with Bridges for your revenue operations strategy?
At Bridges, we're results-focused, data-driven, and ready to partner with you to achieve long-term growth. As the only HubSpot Platinum Partner in Oklahoma, we help businesses transform their approach to digital marketing with data-driven strategies that work.
We've built a HubSpot certified team of website developers, designers, and marketing strategists, and we're ready to help you increase brand awareness, streamline your lead generation efforts, and develop a full-scale revenue operations approach across all your client-facing teams.
Extend Your Marketing Team's Capabilities
Whether your marketing department needs help scaling its efforts or your business doesn't have a dedicated marketing team at all, we're here to help you expand your digital marketing capabilities. Our team can help you stay up-to-date on marketing trends in your industry while delivering persona-led messaging and content to your audience.
And with our extensive experience using the HubSpot platform, we'll show you how to leverage on-demand reporting of marketing and sales KPIs to improve your results, drive growth, and create a connected customer experience throughout your company's teams.


Coordinate Your Lead Generation Efforts
Working with Bridges means you have access to a strategic inbound marketing and lead generation approach, powered with marketing software on the HubSpot platform. Our services help you engage and track activity from unknown prospects to new and qualified leads to current customers, ensuring you know when they're ready to engage with your sales team.
Our modern approach to digital marketing helps you engage B2B buyers in ways that improve conversion. Once they've become your customers, we want to turn that relationship into another opportunity to grow your business, and we help nurture those new customers into brand advocates using integrated customer service technology. Does your current website help you achieve that? Use our website grader to find out how you stack up.
Gain Partners with Broad Expertise
One of the biggest issues companies face when trying to implement data-driven digital marketing is the tech itself – even in the software industry. Unwieldy databases, poorly integrated customer relationship management (CRM) platforms, and disjointed automated solutions make it difficult for marketing and sales teams to work together effectively. We can change that for your organization.
Using HubSpot as the single platform to manage your website content, CRM, and customer services allows you to seamlessly automate how you collect information for lead generation, customer reviews, and other sales and customer services activities. Bridges has a fully certified team of HubSpot experts, including developers that know how to set you up for success with marketing and sales automation.
Adopt a Growth-Driven Mindset
At Bridges, we're not satisfied with simply helping you increase lead generation or conversion rates for a few months. Our approach to inbound marketing is radically different. Once your company sees long-term, continual growth, that's when we know we've succeeded.
We specialize in building long-term B2B partnerships that result in dramatic growth and transformation. To achieve those changes, your organization needs truly data-driven inbound marketing using a well-integrated marketing automation platform with visibility into performance across your customer-facing teams.
And our team is here every step of the way, providing strategy, direction, and practical advice and using data to help you make informed decisions that maximize your ROI.
Ready to learn more?
We provide full-service digital marketing services that help software companies achieve faster growth, greater business agility, and improved insight into what's working for your customer base. Fill out the form below to get in touch, and we'll be happy to discuss your specific needs.
If you're still exploring and learning about how we can support your organization's business goals, remember, you can check out our website grader to see how you stack up.