INBOUND MARKETINGHUBSPOT
What is a HubSpot Certified Partner? [Updated for 2022]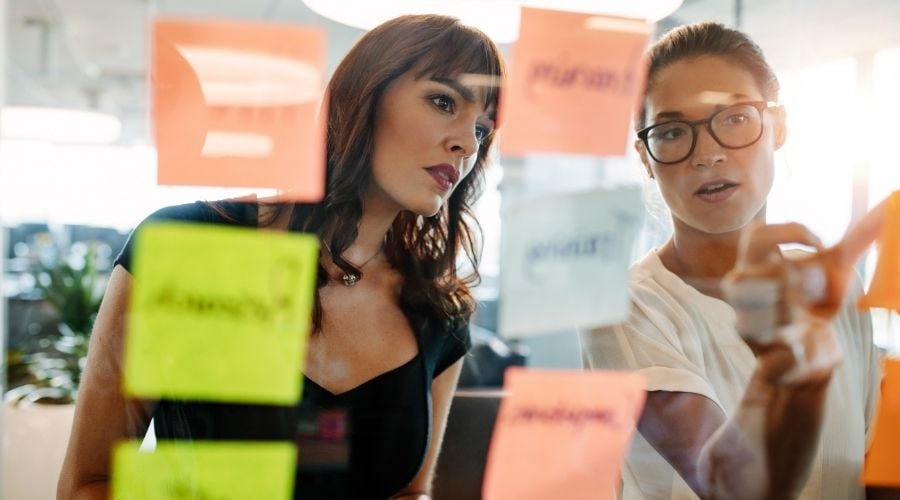 If you're in the marketing business — or you're a business owner in need of marketing — you have probably heard of HubSpot. You might already be a HubSpot customer. After all, it is the state-of-the-art marketing software platform used by many marketing agencies and other companies to attract visitors, convert leads, and close delighted customers.
HubSpot's cloud-based software like Marketing Hub and Sales Hub can be used by anyone, but to make the most of all of the features, you need someone knowledgeable in inbound marketing and the HubSpot platform. If your HubSpot product is not producing a steady flow of sales-qualified leads, then you might consider employing a HubSpot Certified Partner that uses inbound marketing tools and strategies instead of outbound marketing. This post will explain how and why you should consider working with a HubSpot Certified Partner in 2022 and beyond.
What's A HubSpot Certified Partner?
HubSpot Partners are marketing companies that meet HubSpot's stringent requirements to be allowed to work as facilitators, assisting businesses who want to sell through inbound marketing using this platform. HubSpot Partners exhibit a high degree of digital marketing expertise and typically offers a range of services to help their clients reach their business objectives.
The HubSpot Solutions Partner program connects businesses with HubSpot experts so they can better serve their clients. The program offers support in the form of marketing automation, sales, web design, and CRM implementation services, ensuring more effective use of the all-in-one marketing tool that is HubSpot. The program also helps those who may want to become HubSpot partners in the future to get a feel for what working with the HubSpot team is like.
HubSpot certified partners are not only proficient in inbound marketing and experts in how to use the tools at their disposal — they also receive world-class training on how to effectively manage, deliver and retain clients, as well as lead generation, packaging and pricing, and driving return on investment. They implement customer service strategies that keep clients like you satisfied.
What are the HubSpot Partner tiers?
HubSpot Solutions Partners achieve different tiers based on monthly sold or managed recurring revenue (MRR), retention, and software engagement. These criteria are used to tier partners as gold, platinum, diamond, or elite. Each tier must meet a minimum sold or managed MRR to qualify for that tier.
Using a new points-based system, HubSpot Solutions Partners are awarded points based on their performance in these criteria. The new model aims to be more flexible and fair by allowing Solutions Partners to be tiered by areas they are strong in, and that reflects the way they do business. For example, a Solutions Partner that focuses on selling can achieve tiers by sold MRR alone.
The thresholds for the new model look like this.
Points

(Sold MRR)

Points

(Managed MRR)

Total Points

Threshold

Elite

1,950

($65,000)

1,700

($170,000)

5,950

Diamond

570

($19,000)

550

($55,000)

2,020

Platinum

270

($9000)

150

($15,000)

645

Gold

113

($3,750)

38

($3,750)

243
HubSpot Solution Partner tiers are a way for businesses and organizations seeking HubSpot help to understand a partner agency's experience at a glance. For example, BridgeRev is proud to be a Platinum-tier HubSpot Certified Partner. We see this as an indication that we're able to do an outstanding job for our clients and are constantly working to be the best agency we can be.
There's one more thing that affects the tier a Solutions Partner can achieve — that's HubSpot Academy certifications.
What is HubSpot Academy?
It's not just agencies that can get recognition from HubSpot for their service and performance. Individuals can earn certifications through free training programs with HubSpot Academy. These certifications are meaningful, rigorous credentials that focus on specific skills crucial to marketing. They're a great way to reinforce the skills essential to one's role at an agency as well as to develop entirely new skills.
The goal of the HubSpot Academy certification programs is to provide tools and resources for marketers, salespeople, developers, and customer support personnel to take their inbound skills to the next level.
What are HubSpot Certifications?
For the marketer and/or salesperson, the certifications give you additional knowledge and added credibility when it comes to showing the world the valuable skills you possess. For the company looking for an inbound marketer to work with or an agency to partner with, the certifications help you verify the team's aptitude and skillset.
For example, I just completed the Growth-Driven Design Agency Certification, which requires a background in HTML, CSS, and PHP for relevancy and understanding.
The GDD certification is by far the most intense. It requires about 15 hours to complete, but it's also the most rewarding. After you've completed the certification, GDD is all you'll be able to talk about for a few weeks.
Here's a list of the HubSpot Certifications currently available, some of which include:
Inbound Marketing Certification
Inbound Sales Certification
Email Marketing Certification
HubSpot Marketing Software Certification
Agency Partner Certification
Growth-Driven Design Agency Certification
HubSpot Design Certification
Contextual Marketing Certification
HubSpot Sales Software Certification
Content Marketing Certification
Together, the team at BridgeRev holds every certification HubSpot offers, including a certified HubSpot developer.
How to find a HubSpot Certified Partner?
If it sounds like working with a HubSpot Certified Partner is the way for you to reach your goals, the next step is to find one to work with. The HubSpot Solutions Directory exists to help you find partners and give you detailed information at a glance. A wide range of filters helps you narrow your search by country, industry, budget, and much more. Think of it as a database of all the different marketing teams that can help with your processes.
Each listing in the directory provides information that can help you decide whether a partner might be the right fit for you. In addition to basic information like specializations, location, and languages supported, listings include reviews from that partner's clients, which can help you get a better understanding of what it's like to work with them.
Why use the HubSpot Partner Directory?
The HubSpot Partner Directory helps you ensure that any outside help you're getting with your business is top-quality. Every Solutions Partner is thoroughly vetted by HubSpot, and they're listed in an informative and searchable database. This can save you time and energy searching for and vetting b2b business marketers and other professionals yourself.
Because the directory is searchable by a range of filters, you can find exactly the help you need. If your social media is stagnant, you can find a partner that specializes in social media campaigns for your industry or in your language. Maybe your sales team is having trouble moving contacts through the sales pipeline. The HubSpot Solutions Directory is full of Partners that can assist with the CRM, work to dissolve barriers between the revenue department and other parts of your organization, or do almost anything else you need.
One perk of the HubSpot ecosystem partner listings is that they automatically sync to a team's HubSpot Academy certifications and are updated in real-time. So at a glance, you'll know what certifications are had and where.
The client reviews featured in the directory can help you gain qualitative information about what working with a partner is like. Just like the Partners themselves, reviews are reviewed for quality and helpfulness. And Solutions Partners cannot alter these reviews in any way.
For example, the BridgeRev HubSpot ecosystem listing details what industries we work with, several five-star reviews, HubSpot Academy Certifications, and contact information.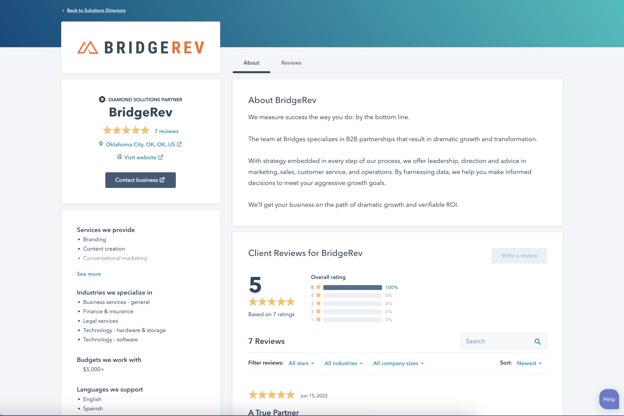 Looking for more HubSpot or revenue operations help?
In this blog, we explored what it means to be a HubSpot certified partner, what the tier levels mean, defined HubSpot Academy certifications, and looked at the HubSpot ecosystem listings for certified partners. We hope this blog was useful in helping you make some decisions about your HubSpot future and what you need from a certified partner.
If you're still needing some support on your revops journey, there are lots of ways to get help with the issues you're facing. Check out some of our other resources available.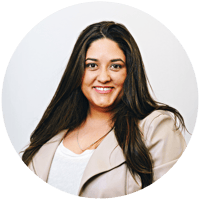 AUTHOR
Ashley Quintana, M.S., B.A.
Ashley Quintana is a co-founder of Bridges. In her role, she develops, leads, and executes digital marketing strategies for the company's growing client base, including a Fortune 500 subsidiary and an NBA basketball team. Ashley's work can be found in the Hispanic Journal of Behavioral Science, and she is an OKC.biz 40 Under 40 honoree for her leadership in business and community. She frequently speaks at universities, churches, and conferences on marketing, diversity, and business.