If you have a business website, you must have heard about SEO and how it is the holy grail of internet marketing for online businesses: if a potential customer is searching for your product, you want your website to be the first one to appear on their screen, and this is achieved through good SEO. Google can be your company's best friend or worst enemy, depending on your keyword research, seo optimization technique and general strategy.
But the biggest SEO mistakes you can make has nothing to do with SEO tools, adwords or design. In fact, they are not digital at all. The biggest SEO mistake you can make is forgetting that the most important visitor to your site is not Google - it's your visitors and potential customers. All the SEO tips in the world won't help you if you focus on search engines instead of people!
Any marketing agency with an SEO expert will help you get in good standing with any search engine, and will help you use a keyword tool or generator to determine what you want to rank for.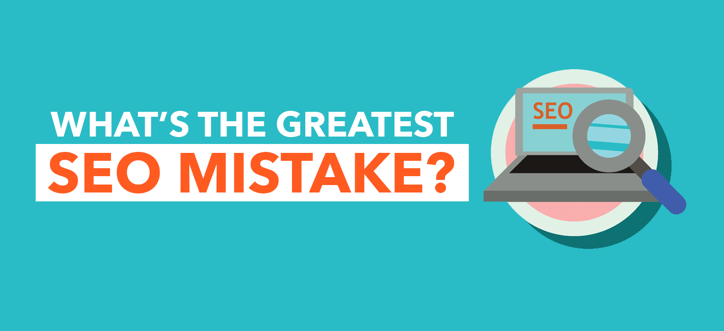 But once you have selected your main keyword, you cannot just write it a dozen times - you have to learn to finesse the keyword into your text in a way that is appealing and of value to your readers, otherwise you may score well with the search engines but the actual readers will take a look at your site and run away screaming.
Imagine facing a text that looked like this:
If you're looking for SEO services look no further than our SEO company. We're experts in SEO marketing, SEO analysis and SEO news, and we'll help you reach the top!
That doesn't look "natural", does it? It feels like you're being beaten over the head with keywords!
Remember that your customers are first and foremost, and add that to your list of best practices. Feel free to contact us for a free chat with a consultant on our web design OKC team who can give you some great ideas and tools for improving your results and avoiding the biggest SEO mistakes!

Ashley Quintana, M.S., B.A.
Ashley Quintana is a co-founder of BridgeRev. In her role, she develops, leads, and executes digital marketing strategies for the company's growing client base, including a Fortune 500 subsidiary and an NBA basketball team. Ashley's work can be found in the Hispanic Journal of Behavioral Science, and she is an OKC.biz 40 Under 40 honoree for her leadership in business and community. She frequently speaks at universities, churches, and conferences on marketing, diversity, and business.