Our office has pretty much done away with email. We use Slack for everything. It's really enhanced our communication and it's ideal for our distributed, mobile team.
My favorite weekly Slack posts: sharing what we're reading.
Everyone in our office enjoys digital media - especially podcasts - and subscribes to a few blogs and keeps everyone else in the loop on what we're learning from the Internet, usually about strategy and advertising.
Last week, I came across a fabulous Digital Marketing Institute blog post that laid out The 5 Qualities of the Unshakeable Digital Marketer.
Their post breaks down the qualities you need if you want to be hired in digital marketing, and the traits you should look for if you're looking to hire. As a digital marketer and consultant, I found it inspiring, and naturally I shared it on Slack with some team members. What ensued was a nice string of hilarity, followed by a blog post plan.
Great Digital Marketers
The following 7 points are the reasons we know that we are great digital marketers.
1. You re-run your projects on all of your SEO tools to see how your changes to the website impacted your SEO.
We love tools. We use a lot of them for website building and optimizing. We're pretty guilty about re-running our campaigns to top our performance. It's almost become a competition to beat the box!
What can I do to this page to move it up in the organic search just a little bit more?
2. You run experiments... all the time, just to see if you've got hold on a new lever to improve your CRO.
Speaking of games, CRO is a good one and we are masters.
Just last month, we made some changes to our website that sounded pretty crazy, but our conversion rate of sessions to contacts went from 1.92% to 8.18%.

Whenever we have a new idea, as crazy as it might sound, we follow Nike's ... or Shia Labeouf's advice (depending on your context): just do it.
We can always change it anyway, which leads me to the next point:
3. You embrace agile in every area of your life. Can you say sprint?
If agile works so well at the office why can't it be my life's philosophy?
My next project: How To Potty Train my 18-Month Old Using SCRUM.
4. You view a website and immediately break down their sales funnel.
Our Slack's #random channel will often feature a screenshot of someone's website followed by every step in the funnel when it's done right. At other times it's a screenshot followed by "what on earth were they thinking?"
5. You laugh and maybe yell at your clients or your boss(es) on occasion.
Here's a funny meme that went viral on the Internet to prove my point: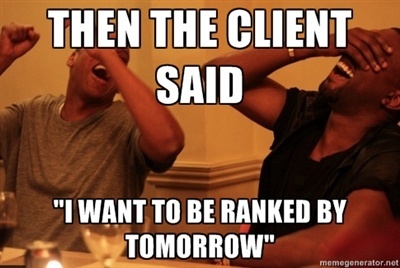 Our immediate thought: "If you think it's that simple, then do it yourself."
6. You are infected with SEO. Your brain is like a game of scattergories, but you know... with keywords.
Did you hear that joke about the SEO copywriter that walked into a bar? Bars, pubs, Irish pubs, bartender…
But really, my brain's generation of LSI keywords is difficult to stop, even at the end of the work day.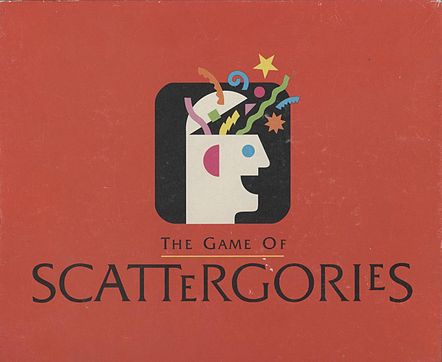 7. With every automation comes more power and less responsibility.
The famous words from Spiderman, sort of ring true in the office. There's nothing we love more than a good workflow.
According to Jessica, whenever we release a new marketing automation, this is us:
So that's our top 7 list.
If it resonates with you, then we can only hope that you share it on social media!

Ashley Quintana, M.S., B.A.
Ashley Quintana is a co-founder of BridgeRev. In her role, she develops, leads, and executes digital marketing strategies for the company's growing client base, including a Fortune 500 subsidiary and an NBA basketball team. Ashley's work can be found in the Hispanic Journal of Behavioral Science, and she is an OKC.biz 40 Under 40 honoree for her leadership in business and community. She frequently speaks at universities, churches, and conferences on marketing, diversity, and business.