We are celebrating a big moment at BridgeRev: on Wednesday, HubSpot recognized us as a Silver-Tier Certified Agency Partner. While that may not seem like much to you, in our little corner of the world this is huge news.
Andrew Tagher from HubSpot said:
"BridgeRev is an inbound marketing and sales enablement leader in Oklahoma and one of the fastest growing inbound agencies in the world. Their achievement of Gold-Tier Certified Partner status is a testament to the success that they deliver to their clients."
The ironic part of this achievement is that we didn't intend to be an inbound marketing firm. We stumbled onto the power of inbound marketing by happenstance.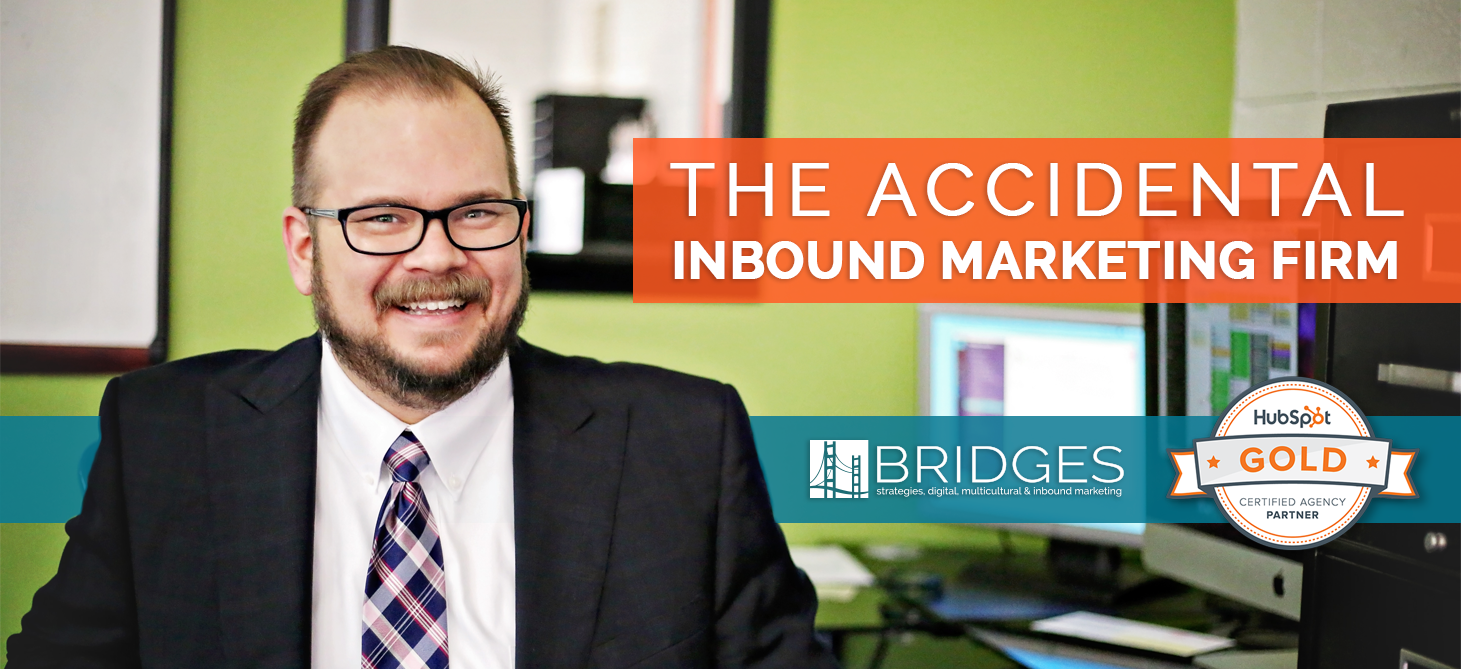 When my partner Ashley and I started BridgeRev in 2012, we founded it as a multicultural marketing and communication firm. After our first year in business we realized that we needed to beef up our own marketing and sales efforts. That is how we found inbound marketing and the HubSpot software platform.
Ashley and I put our heads together and wrote an eleven-page ebook called Three Fatal but Common Hispanic Marketing Mistakes. This was our very first inbound marketing offer. That simple ebook generated more than 100 leads for us and drove our new client growth for the rest of the year. Bingo!
Beginning in 2015 we began transitioning our business in order to deliver to our clients the same inbound marketing success that we built for ourselves. Now, we deliver hundreds of leads per month to our clients in traditional professions like law and accounting; clients in the technical trades like roofing and exterior contracting; and clients in many fields that serve Spanish-speaking customers.
In 2018 BridgeRev was recognized by Clutch.co and UpCity.com for positive client reviews and experience. In 2019, DesignRush.com recognized BridgeRev as a top digital marketing agency.
"The #smarketing executive panel @HubSpot" by tvanhoosear is licensed under CC BY-SA 2.0

Jake Fisher
Jake Fisher, is President and Co-Founder of BridgeRev. He helps our clients with their revenue and growth goals by providing better strategies, better processes, and better technology. He also makes videos and written content to help entrepreneurs, business owners, and managers achieve their own revenue goals. And, he talks to business and industry leaders at conferences and association events.