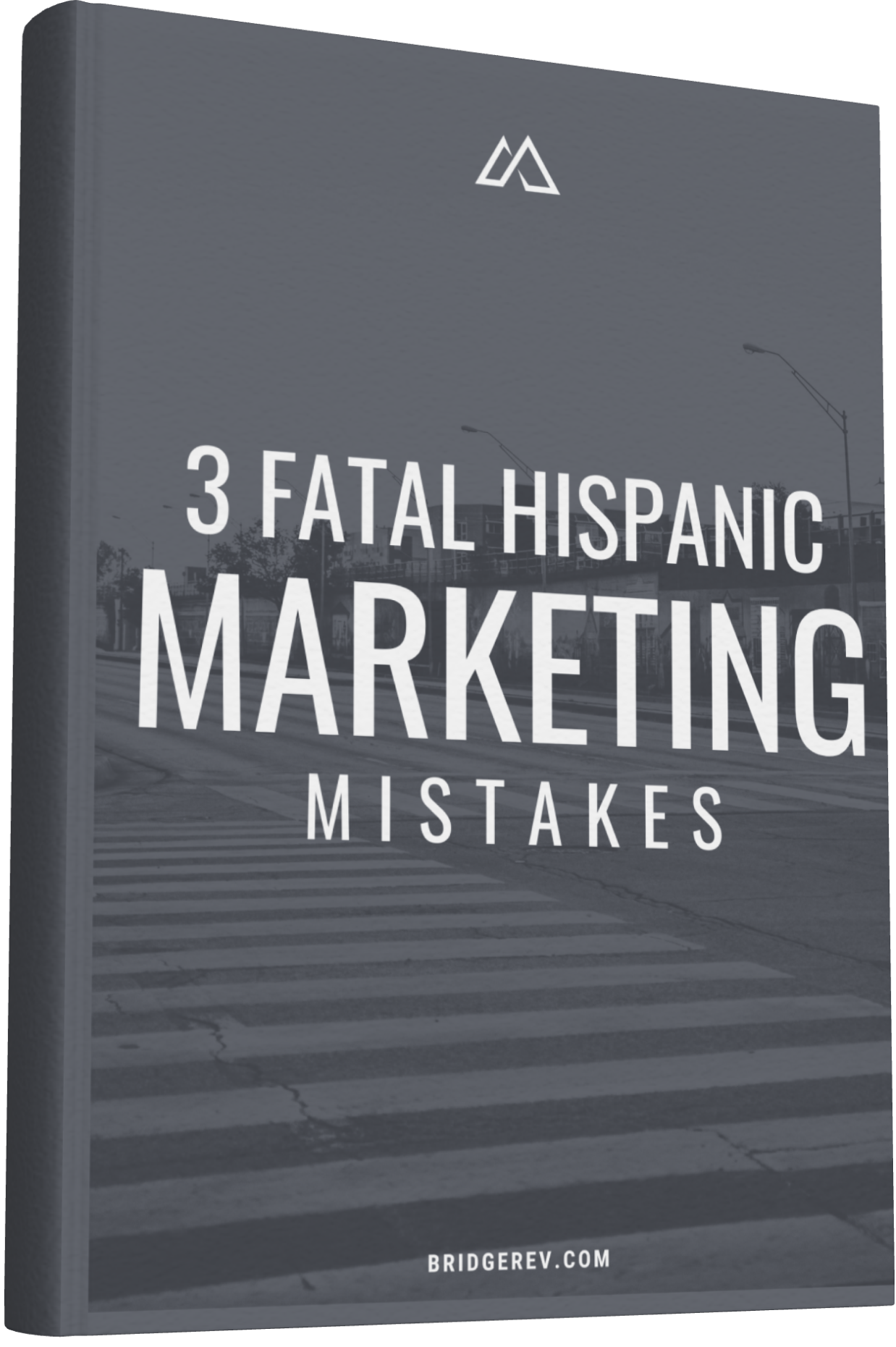 Looking to enter the Hispanic market? Don't make these 3 fatal mistakes!
Don't waste your marketing budget. Avoid these common, but completely avoidable, 3 fatal mistakes!
Where should we send your ebook?
Hispanics make up 17% of the US population. Are you marketing to this large & underserved market?
You probably should be.
Before you start, do your homework:
There are three fatal mistakes that businesses often make when expanding into the Hispanic consumer market. Find out what they are and how to avoid them BEFORE making the big investment.
Download our free report The 3 Fatal Mistakes in Hispanic Marketing.
We will walk you through the three most common, yet deadly mistakes that kill Hispanic marketing efforts.