CUSTOMER SUCCESS FOUNDATIONS
Grow your business by focusing on your customer success enablement.
We take your growth goals and translate that into a concrete customer enablement plan. Good news? You can start today — for free. Take our no-obligation assessment on how to align your customer support to your bottom line.
People, processes, products, and services —
in alignment like never before.
First goal of customer success processes: transform your business through quality customer interactions.
Second goal? Continuous, unyielding improvement. Through our unique approach at BridgeRev, we consistently deliver results to our clients.
Explore what our enablement program covers below.
Through the power of HubSpot and a host of other reporting solutions, you'll have a full suite of service and ticketing tools with more options than you can possibly dream of. Plus, the data is yours to access when you want it, not on our schedule. Tracking your customer lifecycle can really be that easy.
No matter the level of service you choose, you'll always have access to our customer success staff, including your own success strategist, project manager, developer, and a powerhouse creative team. With options for a shared slack channel and monthly or quarterly coaching, we're here for you.
Above all, you're never going at this process alone. Every plan gets support systems set up for your inbox and chatbox. You'll also get our playbook of documented customer services processes. If something seems to fall outside a standard request, just ask — we have a set of dedicated support tasks set aside just for you.
Is this level of customer relationship management right for me?
We'd love to say that every lead we get is a perfect fit for our sales and customer success program. (If we did, we'd be lying.)
At BridgeRev, we seek long-term partners looking to improve their customer journey — not just for next week or next quarter, but for years to come.
We're not your typical "one and done" agency. We look for a very particular type of client when we partner with someone.
See if you'd be a good fit.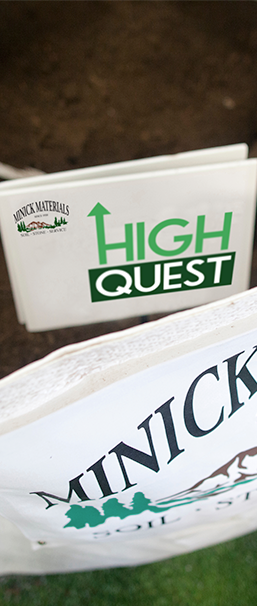 A success story about customer success.
BridgeRev helped Minick, a regional landscaping supply and materials company, transform their business and set new growth goals.
Fixed Hard-Coded, No CMS, and Technically Inefficient Website
Not only did we overhaul their site to increase web traffic by over 500%, we transformed their customer support portal to address client needs. Happy customers mean repeat customers.
Ensuring Customer Base Growth with Custom E-Commerce Platform
Minick's sales teams now have a new method of closing the sale with our custom e-commerce platform that integrates with customer lifecycle analysis in HubSpot.
Want more? Read the case study on how BridgeRev also transformed Minick's digital marketing efforts.
Frequently Asked Questions
Throughout our time in this industry, a few frequently asked questions pop up. See if we can answer yours. If you're still curious, we'd love to talk to you.
WHAT DOES YOUR TYPICAL CLIENT'S CUSTOMER LIFECYCLE LOOK LIKE?
DO I NEED SPECIAL SOFTWARE TO WORK WITH YOU?
DOES CUSTOMER ENABLEMENT INCLUDE REPUTATION MANAGEMENT?
WILL YOU PROVIDE TRAINING PROGRAMS ON HOW TO USE THESE SUPPORT TOOLS FOR MY CUSTOMER-FACING TEAMS?
HOW LONG IS THE TYPICAL CUSTOMER SUCCESS ENGAGEMENT? HOW IS IT PRICED?
Desiloing marketing, sales, support, and ops is one of our favorite things.
It'll be yours too, soon enough.
Explore our thought-leadership.