DESIGN PORTFOLIO
Building a Brand with the Power of Authenticity
Industry
Marketing
Consulting
Involvement
Marketing Foundations
Data-Driven Branding
Always wanted to know what goes on behind a rebrand? Well now's your chance. We've got a new look and feel at BridgeRev, and we want to tell you exactly why (and how) we've rebranded and reorganized our business over the years.
Building a Brand That Reflects Company Values
Honesty and authenticity are the most important attributes of a great brand. The brand must align with the experience of those that touch and interact with your company. It should be true to how your team, customers, prospects and others experience your company.
And we believe as your core business changes, your brand needs to shift and transform with it. Like any organization, we've evolved and grown in the last nine years. In order to remain authentic, our brand is evolving too.
We're technology-forward with the mentality of a high-growth SaaS company. Our team enables our client-partners' success with modern techniques and an understanding that we're marketing, selling and offering customer service to people as well as organizations. We're aren't just another vendor. We're a partner in growth."
Jake Fisher, BridgeRev CEO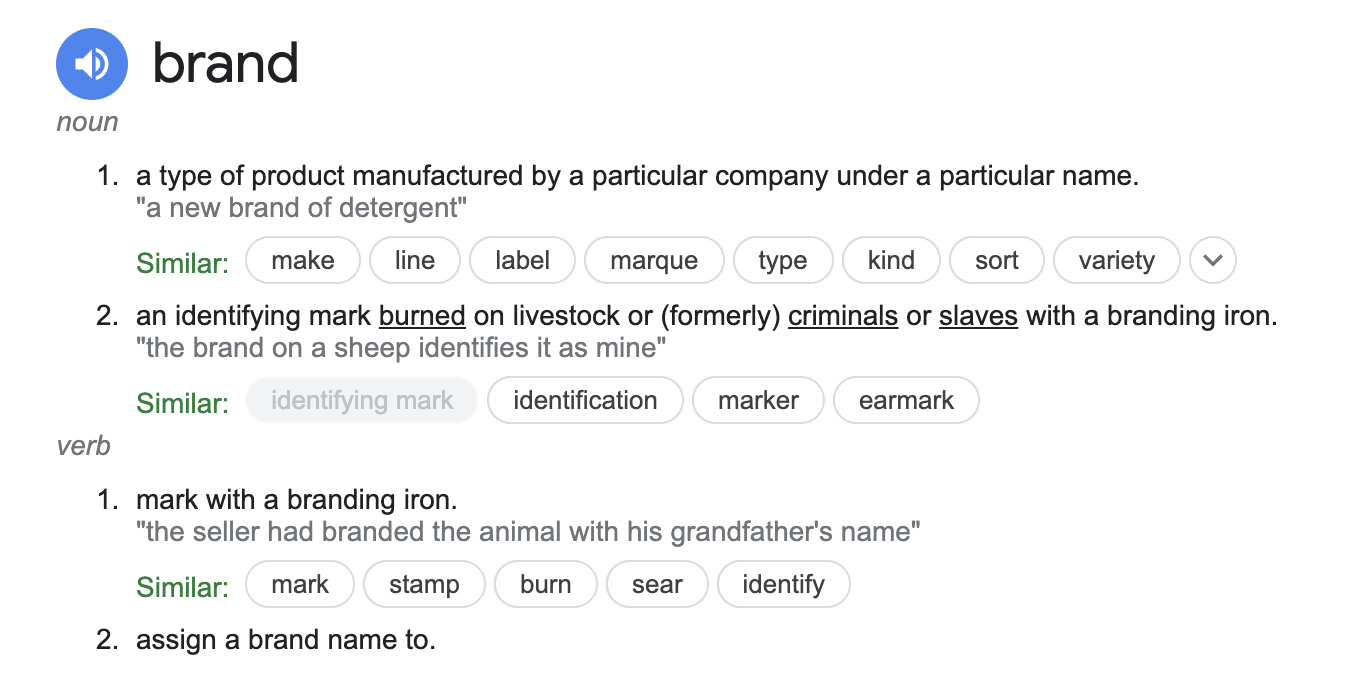 For us, a brand is about feelings and perceptions. As Jay Baer says, "Branding is the art of aligning what you want people to think about your company with what people actually do think about your company, and vice versa."
The History of the BridgeRev Brand and Journey
We started as Bridges Advertising in 2012.
The initial idea of the company was to build bridges between Spanish language dominant consumers and companies that wanted to serve them better through advertising channels. As part of our initial growth strategy, we deployed a simple inbound marketing campaign on the HubSpot platform that generated more than one hundred qualified leads throughout the United States.
We were shocked. We weren't ready for that kind of influx of business. More importantly, we realized that we stumbled into a better business opportunity.
So, we made the scary decision to pivot from our original offering. In 2015, we dropped the word "advertising" from the brand name and replaced it with "strategies." To adapt to our shift in focus, our look changed too. Advertising was no longer the core of our business. We were building lead-generating digital marketing strategies using inbound marketing methodology on the HubSpot platform.
Since Q4 of 2019, we've been on a deliberate growth plan, which has more than quadrupled the company in terms of profit and people. We've expanded our offerings, moved office spaces (twice) and are now finding ourselves in the middle of another shift in focus.
Going Beyond Inbound to RevOps
By 2020, we added products and services which support the entire revenue process, a shift toward what's known as Revenue Operations (or RevOps). Here's how the RevOps cycle works:
Beginning from the very first touchpoint when our prospects are unknown and anonymous, digital marketing services turn those anonymous prospects into qualified leads.


Because these individuals raised their metaphorical hands, they're already willing to engage with the sales department.


Once the prospect arrives at the sales department's door, we facilitate technological solutions which adapt to the way that modern B2B buyers want to buy.


Finally, we help nurture those new customers into evangelists via customer service technology.
How is RevOps different from sales and marketing alignment?
In short, revenue operations (RevOps) is a holistic approach, in which alignment occurs in the planning stages. By design, RevOps breaks down silos between sales, marketing and customer success operations across the full customer life cycle to drive growth through operational efficiency and keep all teams accountable to revenue.
Just one year after introducing our clients to our new revenue-centered approach, we expanded again. Now we have clients across the United States, Latin America, and Europe.
In that time, our team also doubled in size. We've always recruited and retained top talent. One of the most important methods in doing so is looking for great cultural fits. Each additional person we hired eagerly bought into the BridgeRev culture. That in turn, has allowed us to scale the success that we bring to our customers.

Almost all of our current growth can be attributed to our people. System improvements, intentionality, and advocating for ourselves have helped us become more successful. But our people are the beating heart of our company. Because, at the end of the day, we're doing it for the people. The inbound philosophy that we abide by is grounded in helping people in a human, meaningful way. Our business seeks to help our clients share their services with the world and help people find the answers to their critical questions.
Bridges — Just Bridges
Our friends, clients, team members, and most everyone else just call us "the folks at Bridges," sans the word Strategies.
We've taken this clue from our friends and are officially dropping the word strategies from our name, leaving only Bridges.
The Bridge is a powerful metaphor for what we do. We make more customers, more sales, and more revenue accessible to our clients' businesses by overcoming marketing, sales, and service obstacles.
Still, we knew we had changed enough, perhaps even grown up enough, that we needed a visual change to commemorate the natural shift that had occurred in our organization.
Inspired by our agile ways, our growth mindset, and our team's ability to keep things in forward motion, we retired the suspension bridge and introduced the railway bridge as part of our new logo.
(Also we know it looks a bit like a mountain, but that doesn't bug us. People like climbing mountains, entrepreneurs and business leaders especially.)
Why the railway bridge?
We're not engineers, but a few Google searches about bridges tell us that railway bridges have to be built to higher specs than their car suspending counterparts. While suspension bridges are beautiful, nice to travel on, and (mathematically speaking), labor-intensive to build, they're considered more clever than they are effective. In fact, if you Google "strongest bridges" the first result is the Golden Gate bridge, but the featured snippet is actually talking about the world's top 10 bridges.
In engineering terms, there are five main types of bridges:
Beam
Arch
Truss
Suspension
Cable-stayed
The strength of a bridge depends on materials and a few other factors — it's not all about design. Railway bridges, a beam, and truss hybrid have to be stronger than highway bridges, and historically they withstand seismic activity best.
Case and point: the first earthquake-proof bridge is, you guessed it, a railway bridge.
A Brand That Will Go the Distance
It's about building things while you're still in motion. The idea is that when we build processes and systems for your growth efforts, they're able to endure better than something that was barely put together. It's scalable.
% increase
in website sessions within 30 days of launch
% increase
in leads generated from the website within 30 days of launch
A New Website to Reflect the New Brand
As with any rebrand, the marketing and sales collateral must be updated — and our website was no exception. We launched a newer, faster, mobile-first design and within a month of launching the new brand and website, overall website traffic had increased by 165% and lead flow was up 25%.
So, wherever your business is headed, we're here to support you. Let's help you get there — together.
Find out how we can help
your business grow.
If this sounds like a great fit, let's talk!