If you have decided that inbound marketing and SEO are the right tools to take your business up to the next level, you must have heard of HubSpot, the premier tool for managing all of your digital and content marketing.
HubSpot is a very powerful tool, but using it requires a steep learning curve, which is why you should ideally approach HubSpot via an official HubSpot partner (such as BridgeRev), a marketing agency that has been verified and authorized by HubSpot to help onboard new customers into their content marketing and tracking system.
Back in the day, partners were few and far between, and you pretty much had to make do with whichever office was near or compatible enough to you. Nowadays there are hundreds, if not thousands, and the problem has become the opposite: how to choose which of the many options is the best for you.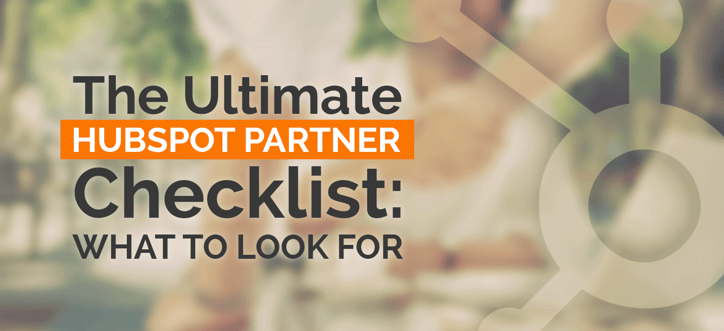 Without further ado, these are some aspects you should consider when choosing a HubSpot partner:
Partner Tier
We'll let HubSpot itself do the explaining here:
The Partner Tier program is designed to acknowledge those Agency Partners who have not only brought the inbound message to the most clients, but also those who executed inbound marketing services to the highest standards.
All HubSpot partners have certifications showing they have taken and approved a number of evaluations, but they are also graded into 4 tiers depending on their revenue, inbound success and customer retention. The tiers are silver, gold, platinum and diamond. You do not need to look for a diamond agency if you're just starting - a small but very compatible agency can provide an interesting chance to grow together.
Services
What do you need from the agency? Is it mainly web design and SEO? Will you also require content creation? Social media management? Persona creation? Strategy and planning? Once you're clear about your needs, make sure the Partner you decide to work with can deliver all of those.
For example, if marketing events or outbound marketing make sense for your business, there are many partners who can also assist you with that.
Experience
Check how long a HubSpot Partner has been both in the market in general and working with HubSpot in particular, and look for samples of earlier work, including websites, blog management, and anything you may require of them; both to check the quality of their work and to see if you feel real compatibility.
Don't be afraid to ask for references, names and evidence of previous success.
---
Need a HubSpot Partner's expertise to help you through the process of migrating?
---
Certifications
HubSpot Academy is a powerful learning resource where partners and all HubSpot users can learn about inbound marketing and the use of various HubSpot tools; each of the learning units has a test and a certification, and there are many career advancement opportunities for those who become thoroughly certified.
Ask your potential partners how many of their staff are certified, and in which courses.
Inbound marketing is a whole new world, and you may not have much experience with its work practices. These are some aspects you should not be concerned about when choosing a partner:
Location
A good agent can help you carry out a successful inbound campaign from anywhere in the world as long as they have an Internet connection. Don't rule out an agency just because they are not within driving distance.
Actual vs. Virtual
Nowadays many companies have employees all over the country (or the world!) instead of keeping them all in an office. This may be difficult to understand for people used to doing business the traditional way, but a virtual office means your selected HubSpot Partner can get the best talent regardless of location, and they will have greater flexibility to meet your needs.
Your HubSpot partner will be like a business partner in many ways. Choose carefully and wisely, and watch your bottom line soar.
---
Curious about the costs involved in migrating to HubSpot?

Ashley Quintana, M.S., B.A.
Ashley Quintana is a co-founder of BridgeRev. In her role, she develops, leads, and executes digital marketing strategies for the company's growing client base, including a Fortune 500 subsidiary and an NBA basketball team. Ashley's work can be found in the Hispanic Journal of Behavioral Science, and she is an OKC.biz 40 Under 40 honoree for her leadership in business and community. She frequently speaks at universities, churches, and conferences on marketing, diversity, and business.