The Adwords inventory located on the sidebar of the search engine results page (SERP) has gone away. Additionally, there are now up to four units at the top of the SERP, above the organic results as well units at the bottom of the SERP. Google began experimenting with four units on top in December. These top units appear to be displaying valuable extensions like sitelinks, call extension and location extension.
What Does Google's Removal of Sidebar Ads Mean?
There are fewer ads on the page overall and the minimum bid to make the first page will increase.
The ads that do appear on the page should be more effective. Based on our own internal metrics, ads with sitelinks generate 3x to 7x better click thru rate. While this advantage could be tempered by having more extensions on the page overall we still feel like the CTRs in the top four positions will increase.
There is more space on the screen, above-the-fold for Google's Product Listing Ads. These PLA ads should perform better.
The first organic result is pushed down the page by the four paid units on top.
How Does Google's Removal of Sidebar Ads Affect Your Digital Advertising?
Make your bid price & quality score sufficient to rank in the top four positions.
If you are selling a physical product make sure that you are using Product Listing Ads.
Use every available ad extension possible (which you should already be doing as a fundamental SEM best practice)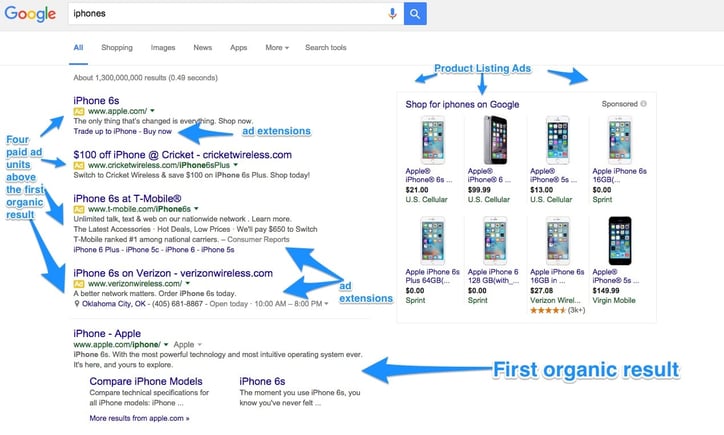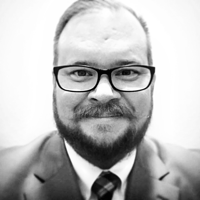 AUTHOR
Jake Fisher
Jake Fisher, a co-founder of Bridges, is a multilingual B2B entrepreneur. In 2012, Jake co-founded Bridges with Ashley Quintana, a former coworker at Tyler Media. Within two years, the partners scaled Bridges to more than one million dollars in gross revenue from a $10,000 initial investment. Combining business knowledge and insight with the comedy from his radio days, Jake regularly speaks at events sanctioned by organizations such as the American Marketing Association, Public Relations Society of America, and HubSpot.