Results-focused. Data-driven.
A revenue growth agency.
Aggressive growth goals? Looking to disrupt the market? The team at Bridges specializes in B2B partnerships that result in dramatic growth and transformation.
With strategy embedded in every step of our process, we offer leadership, direction and advice that go beyond the scope of sales or marketing. By harnessing data, we help you make informed decisions.
We're in the trenches with you and offer practical advice to maximize your ROI.
Our History
We have no interest in growing just for the sake of growing, or of making some "top 25 agencies" list, although you notice that we won Clutch.co's award anyway.
Our only focus is to work with good people and help their organization grow.
We are intentional about your growth and ours. It should always be a win-win.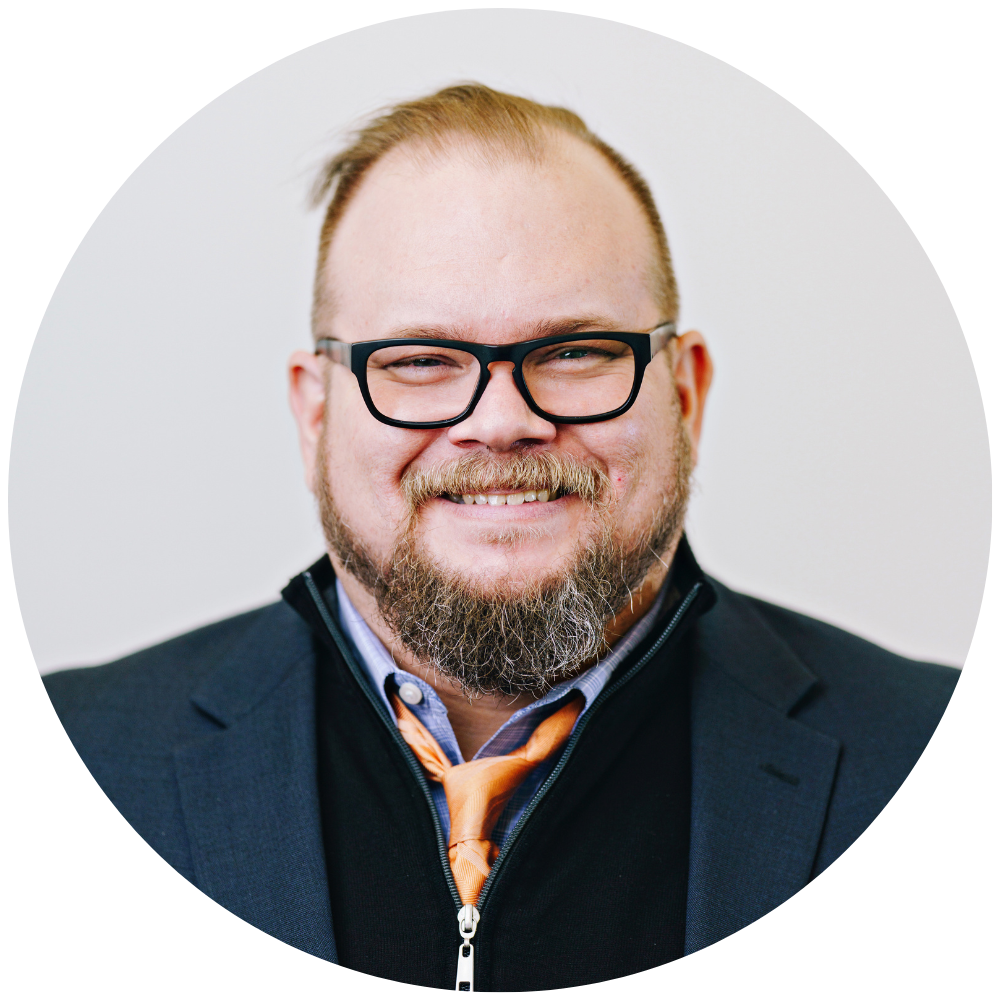 We're technology-forward with the mentality of a high-growth SaaS company. Our team enables our client-partners' success with modern techniques and an understanding that we're marketing, selling and offering customer service to

people

as well as organizations. We're aren't just another vendor. We're a partner in growth.

Jake Fisher | President
We care about the more important things.
Each year our team spends more than 500 volunteer hours working in faith-based and community organizations.
We conduct our business in a socially responsible and ethical manner, always considering how our actions impact our clients, team members, and neighbors, near and far.
Social Responsibility
We are proud to be a member of organizations such as WageUp, whose members are dedicated to paying a living wage to all of our full-time employees, even those at the entry-level.
Our commitment to responsibility and ethics also includes policies which make it easy for our employees to contribute to their own communities, neighborhoods, and churches--offering paid time-off for volunteering and service.
Civic engagement should be easy too. That's why Federal Election Day is a paid holiday for all of our employees.
Diversity & Resilience
Bridges was born out of the principles of diversity and resilience, as evidenced by the founders' individual backgrounds.
Ashley is a proud Latina, the oldest sibling of an immigrant family. She put herself through college, ultimately earning a bachelors degree and masters degree in just five years. She co-founded Bridges when she was just 23 years old.
Jake experienced a transient childhood, living in multiple households before graduating high school and ultimately going to college. He went on to become a top-rated radio personality, bilingual B2B sales leader, and search engine optimization expert.
Both share the resilience of facing adversity at a young age. They also share the passionate belief that Bridges is strongest when our team has diversity of background, expertise, and lived experience from which to draw in building strategies for our clients.
Tech & Innovation
Go ahead, call us geeks or nerds. We are. And, we're proud of that. We're always ready to jump on new technology and ideas to learn if it works for you and for us.
We're early adopters and strategic adapters.
The world is moving faster than it ever has. Technology increasingly puts more control of the sales process in the hands of big-ticket buyers. It's critical to stay on top of these developments for long-term business success.