Looking for an internship in digital marketing?
Internships are the best way to bridge the gap between going to school and landing great jobs. They can help provide valuable work experience by learning the ropes from more experienced professionals.

At the end of your internship, you'll have relevant experience to help you decide if starting your career in the field of your internship is the right choice for you.
Interning can also serve as the foundation to landing a full-time job after graduation. Bridges internships are required to be in-person, hands-on working experiences, not remote work.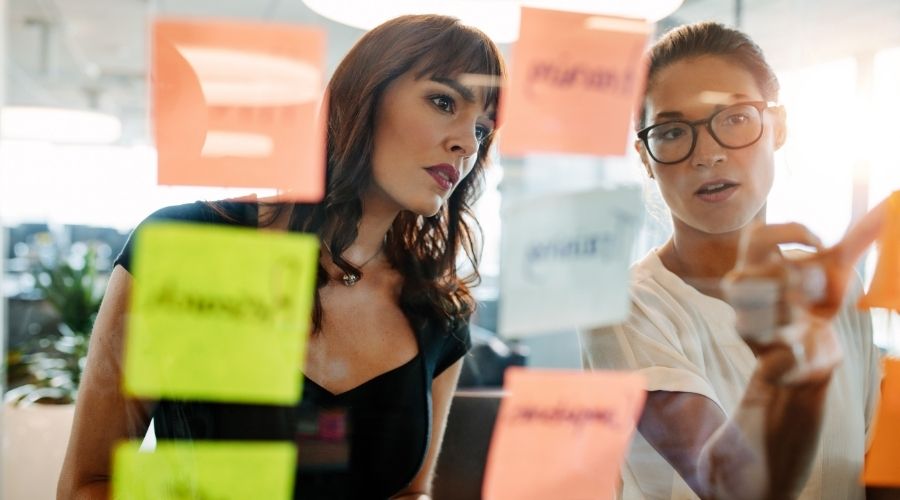 What can you expect from an internship at Bridges?
If you're looking for an opportunity to grow, not just run errands, this is it. You'll gain experience to improve your communication skills, decision making and overall marketing knowledge.
Is this a good fit?
Only you can answer that question! What do we expect?
A strong work ethic. We expect you to be self-driven. We hope that with time you will take initiative and exceed expectations.
We also want interns that do their homework. While it's okay to not have all the answers at first, we hope you'll try.
Say "I don't know, but I'll figure it out." Try a few things. Let us know when you need help.
Great compensation, perks, and college credit opportunities
We do not believe in unpaid internships. Full stop.
If you're getting an internship with Bridges, you'll be paid hourly at a rate above minimum wage. We'll also give you a parking stipend to reimburse you for parking expenses while you're at our office location.
Bonus? If you're still in school, we can work with your college program to get you the credit hours you need.
Well-rounded education & experience
You'll learn about a proper sales funnel, the ROI of marketing in the real world, graphic design that works and how you can use content marketing to reach your target market in the digital age.
Tech talk
We like to try out new apps and the latest cool trend. Our primary communication platform in the office is Slack, and we're big fans of Canva.
Real flexibility
We will work around your class and/or work schedule.
Our office has remote work days and team lunches.
Endless coffee, tea, and snacks
Make your own latte on our espresso machine.
Are K-cups more your style? We have that too.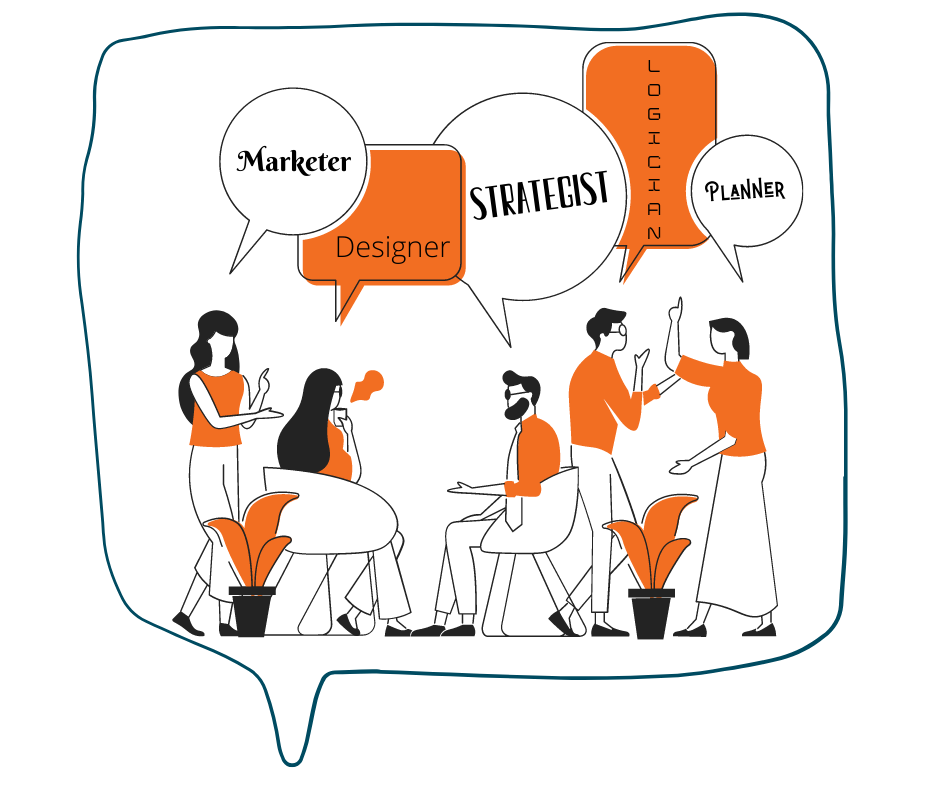 Learning and Identifying Your Strengths
For the first three weeks, you'll learn all our processes, meet the team, and identify projects and areas your skills and interests will benefit. You'll start guided client projects.
All The Things - All The Time
During this phase of the program, you'll be exposed to and expected to contribute to multiple projects and areas. You'll be a part of the discussion for live client projects. We will still be here to guide you, but here's the stage where we expect you to do your homework.
Become a Wizard
During the final 3 weeks of the program, you'll be responsible for independent project work. As always you'll have your mentor as a resource, but here is where you'll shine and show off your hard earned new skills.

Introductions
We'll introduce you to others in our field to help grow your network and to potentially land a permanent position.

Mentors
We don't leave you to figure out everything on your own. You'll have a mentor as a resource and guide.

Snacks
We love our food. We provide snacks, coffee, tea in the office at all hours. We do monthly team meals too.

Real World Experience
You'll learn in-demand skills that translate directly to the digital marketing field today.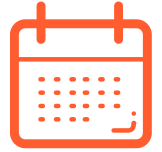 Four Day Workweek
Need we say more? We'll schedule you four days during the workweek and stay within your 28-hour commitment. Your evenings and weekends are yours.
Open 2022 Summer Intern Positions
Applications open on April 1, 2022
Interviews start April 25, 2022
Internships start Monday, May 23, 2022
Internships end Friday, August 12, 2022
Internship
Marketing Assistant Intern
Oklahoma City, OK, USA
Internship
Web Design Intern
Oklahoma City, OK, USA