Looking for an internship in digital marketing?
Internships are the best way to bridge the gap between going to school and landing great jobs. They can help provide valuable work experience by learning the ropes from more experienced professionals.

At the end of your internship, you'll have relevant experience to help you decide if starting your career in the field of your internship is the right choice for you.
Interning can also serve as the foundation to landing a full time job after graduation.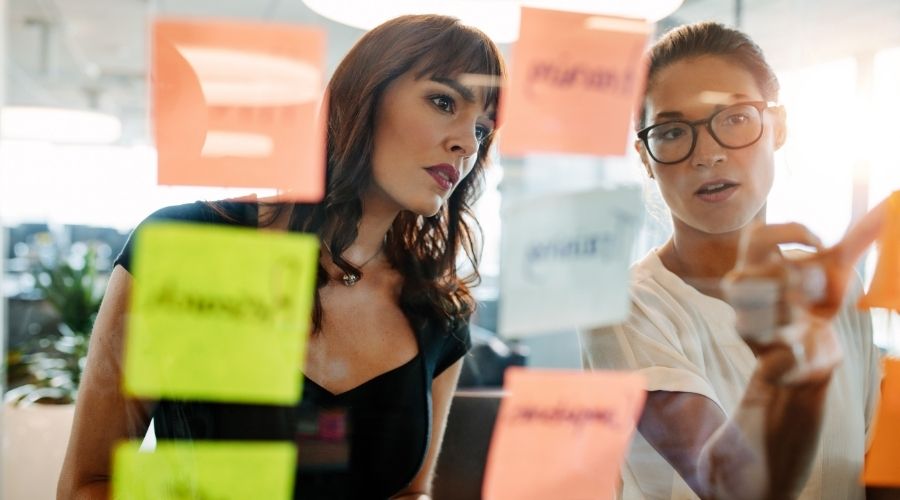 What can you expect from an internship at Bridges?
If you're looking for an opportunity to grow, not just run errands, this is it. You'll gain experience to improve your communication skills, decision making and overall marketing knowledge.
Is this a good fit?
Only you can answer that question! What do we expect?
A strong work ethic. We expect you to be self-driven. We hope that with time you will take initiative and exceed expectations.
We also want interns that do their homework. While it's okay to not have all the answers at first, we hope you'll try.
Say "I don't know, but I'll figure it out." Try a few things. Let us know when you need help.
Well rounded education & experience
You'll learn about a proper sales funnel, the ROI of marketing in the real world, graphic design that works and how you can use content marketing to reach your target market in the digital age.
Tech talk
We like to try out new apps and the latest cool trend. Our primary communication platform in the office is Slack, and we're big fans of Canva.
Real flexibility
We will work around your class and/or work schedule.
Our office has remote work days and team lunches.
Endless coffee and tea
Make your own latte on our espresso machine.
Are K-cups more your style? We have that too.
Are you ready?
Awesome!
Apply for an internship today.
Fill out our internship application on this page and upload your résumé.
You'll hear back from us within 2-3 business days.