CASE STUDY
Homebuilding Company Doubles Revenue from Optimizing Existing Web Content
CLIENT NAME
Turner & Son
INDUSTRY
B2B & B2C
INVOLVEMENT
Content Strategy




Technical SEO Fixes




On-Page SEO Optimization




Local SEO




Content Localization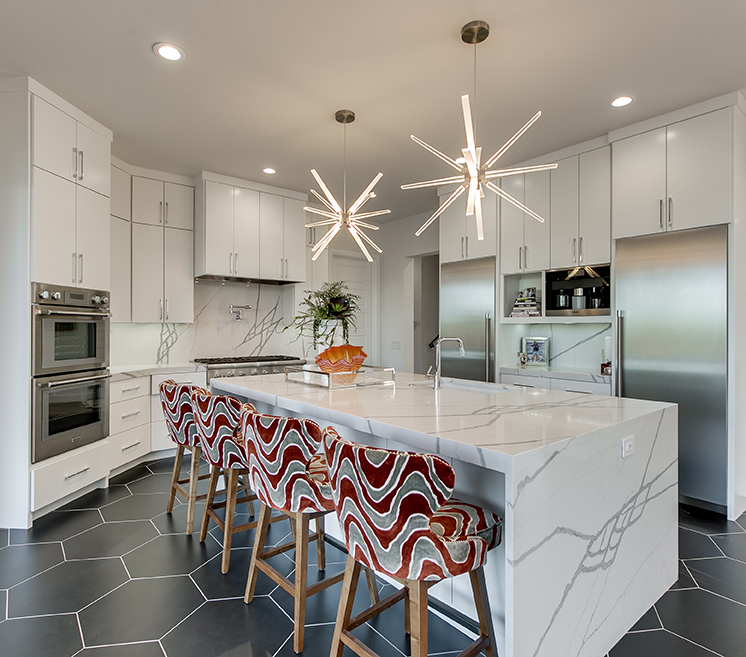 Finally... not only a marketing company that believes in results (viable lead generation as opposed to "branding", "engagement", or "followers"). They're creative, hard-working, smart, and are always several steps ahead of me, working behind the scenes to drive more and better leads each month.

And they're master HubSpot manipulators. I don't really want to share them, but if you're looking for that elusive inbound marketing partner who "gets it" and won't blow sunshine up your dress, Bridges is the one.
Tim Turner | Turner & Son
Executive Summary
Turner & Son is an Oklahoma home builder specializing in building custom homes on land already owned by their clients.
Before working with Bridges, their team had already adopted inbound marketing methods. However, their strategy was not optimized effectively, filling up their inboxes with hundreds of out of territory leads. After assessing their existing marketing efforts, Bridges created a strategy to bring Turner & Son more leads and customers within their service area.
Here's how Turner & Son was able to increase qualified leads and close more sales after Bridges optimized their site for SEO and geographically-limited content.
About Turner & Son
Turner & Son is a regional home building company headquartered in Oklahoma. They specialize in creating custom homes built on land already owned by their clients, limiting the business's service area.
Before working with Bridges, the owner and CEO of Turner & Son Homes, Tim Turner had already made good headway with inbound methodologies on his own. He and his team had developed buyer personas and made strong blog and video content using the content cluster model. In fact, Tim and his team might've stopped there: when Turner & Son reached out to Bridges, some of their internally written blogs were beginning to go viral. The problem? That virality wasn't turning into new customers — or even qualified leads.
Assessing Turner & Son's Challenges
After evaluating the Turner & Son site traffic, Bridges found that most of this traffic was coming from just one blog post.
While this post was well-written, interesting, and comprehensive, it covered a subject that was only tangentially related to Turner & Son's actual business.
Due to that blog post, most of the leads coming in were useless to the business. Plus, the shareable nature of that blog post also netted the homebuilding company to be inundated with leads outside of the Turner & Son service area.
While conducting the site audit, Bridges also found a host of SEO problems holding Turner & Son's web presence back. With over 623 errors and 8,000 warnings, Turner & Son's site was plagued with SEO issues.
Increase of organic search traffic not turning into new business

New leads were outside of builder's service area

Technical and On-Page SEO Problems
Defining Turner & Son's Objectives
Fix all SEO problems

Optimize the builder's digital marketing assets so that the content: generates more qualified leads within the service area and attracts more qualified leads by focusing on content relevant to homebuilding
Bridges' research found technical SEO problems that prevented the site from ranking at the top of high-value and high-volume searches.
Instead of writing TOFU (top of the funnel) content to attract visitors to the site, Bridges decided upon a more strategic approach of optimizing what was already on the site to convert qualified leads.
Bridges also added new, search engine optimized content that targeted a competitor's client base.
Solution
Bridges fixed all the on-site and technical SEO problems while optimizing existing copy to rank for geographically limited areas.
Technical fixes included:
Broken internal links
Broken image links
Duplicate or missing title or metas
On-Page SEO Fixes included:
Adding appropriate HTML and CSS tags
Adding alt-image descriptions
Adding H tags and more structural elements
Immediate Results
Thanks to optimized copy and no technical SEO issues, the new website ranked high for homebuilding-related searches and converted leads almost immediately.
Within the first year, Turner & Son had a massive spike in all KPIs, with an 180% increase in monthly website visits (from 5,000 - 14,000).
Top Positions
For over 135 search terms.
Geographically Qualified Leads from Organic Traffic Alone
Closed Sales from Qualified Leads in the First Year
Long-Term Results of the Bridges Turner & Son Partnership
Currently, Turner & Son website now ranks in the first page of Google for 414 search terms that drive qualified traffic. The traffic from those searches would cost an estimated $9,900 per month if purchased through paid search ads.
Overall, after working with Bridges for just three years, Turner & Son doubled their revenue using a combination of inbound and outbound methods.
Ready for your business to take off?
Working with Bridges means you'll have a marketing partner not just for today or even this year — but for the long haul. Bridges can help you transform how you do business, providing you the support you and your team need.

If you're ready to not just crush next quarter's goals but your five-year plan, we want to hear from you.