You need an SEO video checklist optimized for B2B
Your B2B YouTube channel reflects your business. This itemized search engine optimization checklist helps B2B marketers with steps that include:
Steps to take BEFORE creating online videos
How to conduct keyword research
Tips for creating the right type of video content (explainer videos, customer testimonials, product or service demonstrations, etc.)
Filename versus video title: What's the difference?
Tips on including relevant keywords in video descriptions to increase rankings
Why you need to include a custom thumbnail
Why you should include video subtitles
Why playlists matter and how to increase watch time
How to choose video hashtags
Where to place video hashtags
Different types of end cards and why you should use them
This ultimate done-for-you video optimization checklist also includes video creation tips that boost views and drive clicks to website pages and blog posts.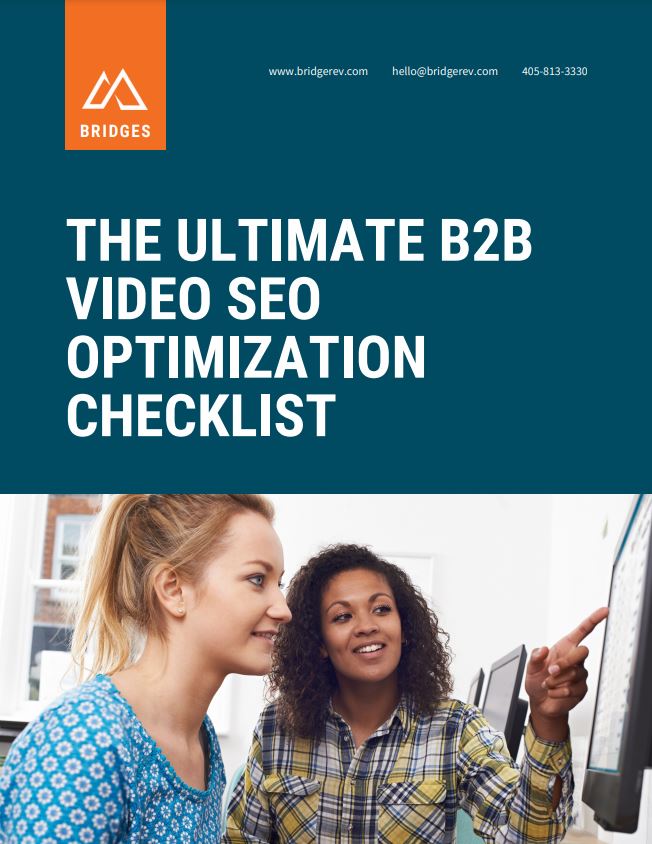 Everything you need in an itemized checklist that ticks all the boxes.
Marketing videos on YouTube is not easy. They take time and can zap your marketing budget.
What you need is an effective B2B YouTube strategy that ensures your resources don't go to waste.
The Ultimate B2B Video SEO Optimization Checklist ensures your videos are indexed by search engines like Youtube and Google.
You'll get higher rankings, increased brand awareness, and more clicks to your website.
WHY DO YOU NEED MY INFORMATION?
MY VIDEOS STILL AREN'T GETTING VIEWS. WHAT AM I DOING WRONG?
Get your videos to the top of the SERP
Download our ultimate B2B video SEO checklist to optimize your videos for more subscribers, comments, positive interactions, and clicks to your website.